In one second, almost 50 years of my life disappeared...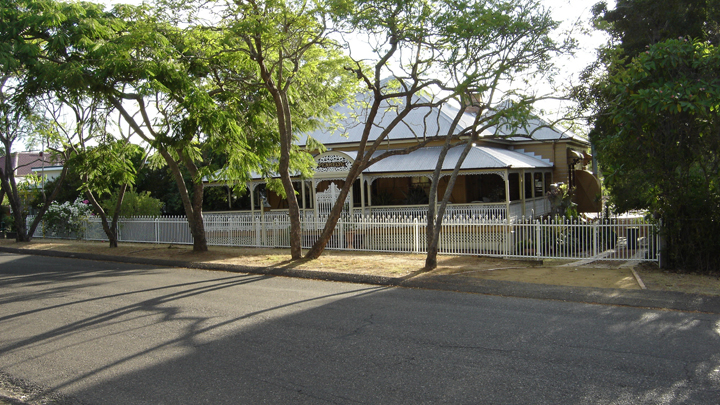 I can remember the first day we moved into our home. Jeff and I couldn't have been happier or prouder. At the tender age of 24 we had finally done it, we had finally achieved our dream – we had bought our own house. The house that would be ours for almost 50 years.
We did everything in that home. Our children were born, one very unexpectedly in the bathtub! We had raised them, there were still faint marks of blue paint handprints under the white we had now. We taught them in that home. We taught them right from wrong, we taught them how to be kind, we taught them how to cook and how to clean for themselves too.
We had countless friends over, in fact our door was almost always revolving. The amount of dinner parties we had is too high for me to state. The number of red wine bottles consumed around the dining table and the number of stubbies consumed around the back table are also figures that would blow your mind. Our neighbourhood was beautiful – leafy, green and safe with some of the best neighbours you could ask for. In fact, many became our closest friends.
We renovated it, fixed it, painted it, retiled it, re-carpeted it, raised it and did just about everything you could possibly do to a home! Over the years it went from being a house we had bought to a home we had created and I loved it.
That house was a home. To myself, my husband, our children, their friends and our friends. But sadly, at 69 we decided to move out, downsize and say goodbye. It was a hard thing to do, but we did so knowing it was the right thing.
Ad. Article continues below.
The clean out process was a mission – it took months! We had our family and friends all helping and doing their part. The people we sold the house to were lovely. They were a young family with a bright, entrepreneurial father who adored our land and our amazing views of Brisbane city. They were more than happy to make the investment.
Knowing that this home was being passed on to a family made me happy. I knew that after the many, many memories and the loving family it helped us to create, it would do the same for them too.
We didn't move far away, our retirement village was just one suburb over and driving past the old home was almost a daily occurrence as so many things in our lives were in that suburb.
But last week I got the shock of my life… It was gone. Our home filled with love and memories wasn't there anymore and instead a bulldozer sat on what would have been our front lawn and nothing but dirt and rubble lay were they house had once stood.
It isn't our home anymore and hasn't been for many years, but I can't help but feel so sad that our creation is no longer there. It was such a shock and I shed a tear in sadness. I'm so grateful for the beautiful memories we have created and the beautiful home it was to us, our children and our friends, but every time I drive past it, I can't help but feel a little sad inside.
Have you lost your family home before? What happened? How did it go? Tell us in the comments below…