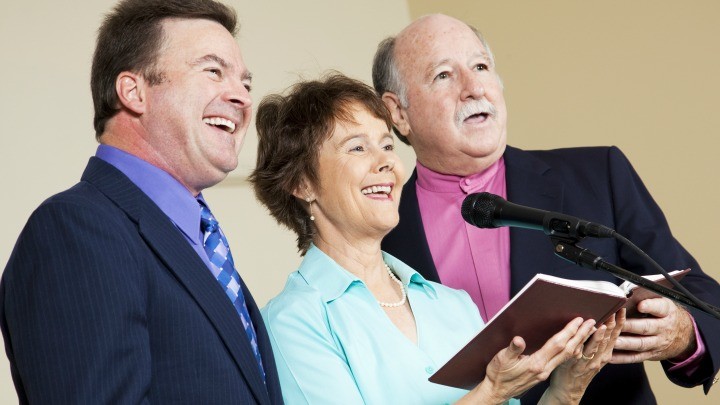 I am recently divorced, but I met my husband at church forty years ago. These days, I am seeking human connection but don't know where to find it. Where can you discover a sense of community today, without the church?
Whether you were Catholic, Anglican or another denomination entirely, regular church attendance was the norm for most Australians during the 70s. In fact, the Bureau of Statistics revealed that nearly 60% of Australians identified as Christian back in 1971.
However a survey taken just three years ago, revealed that 92% of Aussies are non-church goers now. The main reason is that many people believe church attendance is irrelevant to their lives today.
I think this is a shame. When I was young, I enjoyed catching up with my friends after church services, and sharing morning teas with the congregation. I would eventually meet my future husband amongst those church-goers, and most of my lifelong friends too.
I am not alone in reminiscing about the communities that church attendance used to foster. Local journalist Shakira Sellen recently wrote in her column, "attending mass always fills me with happy memories, as it was a tradition I used to share with family".
Shakira recently attended a Catholic mass, and was sad to see the lack of people there. "When people describe their weekends, attending a church service isn't really at the top of their list, especially those in the Gen Y group", she wrote.
"I'm not trying to push my beliefs on anyone by any means", Shakira added. Nor am I, because I am not religious anymore. Though I do wonder where young people today meet their husbands, wives, partners, friends or how they derive a sense of community?
For me as a divorcee, I would like to meet new people but don't know where to start. Some researchers have suggested that local parks, youth centres, cafe precincts and sports facilities offer a sense of community for modern-day Australians.
These options don't really appeal to me though. Can you suggest a community group that I could join? Where I could meet new people, get to know some regular faces and contribute my time? Where have other divorcees met new friends and even future partners?
Can you help this SaS reader? What communities are you part of? Where do you meet new people? Is church attendance still relevant in 2016?
Comments