I'm leaving my family for an old flame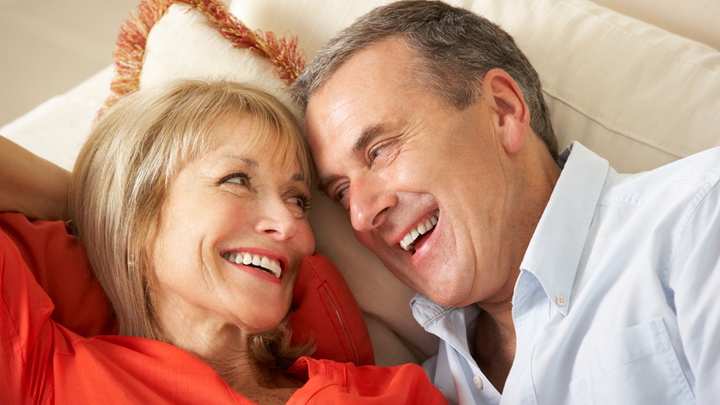 I lost my husband to a heart attack earlier this year. While my kids are still mourning the death of their father, I can't help but to be relieved that he is dead.
To be honest, I hated life with him. He was just so demanding and was never affectionate with me or the kids. With him, it was all about what he was going to have for dinner every night, whether I had pressed his shirts and what I would be making for afternoon tea. I was practically his maid.
So the minute he dropped, I felt like a burden had been lifted off my shoulders. Finally, I am free from the clutches of this controlling and selfish man.
I wasn't really looking for new love or to get involved with anyone but somehow, I ended up bumping into my ex-boyfriend. We were madly in love during the late '70s to early '80s; we were both in our early twenties. He is my old flame, the one who got away as I would always put it. I can't even remember why we parted ways but one thing for sure, were did not see each other until that fateful day when I went to the city to pick up my reading glasses.
He approached me in front of a bank and I instantly recognised him. We decided to go to a small cafe to catch up and learn about those times we had been apart. Old feelings came rushing again and as fate would have it, he had also recently lost his wife.
Ad. Article continues below.
Now, my old boyfriend wants to get our relationship back on track but with one condition – we move to London. He supposedly owns a business there and is planning to move up to the UK and has invited me to uproot and come along.
And I've decided to sell everything I have so I can go with him but my kids are objecting. I don't have much except for the house my late husband left me, his pension and my jewellery.
They say that it's risky to drop everything for a man I have not seen for years but I think this is my final chance to get my life back and live however I want. I spent more than 40 years with a husband that did not treat me with love and affection, because I wanted the kids to have a father and their parents under one roof.
I've also consulted with some friends and everyone is divided about this. Some of them say that I should not be so easy to believe a man I have not seen for a long time as his feelings might not be the same and he even might be trying to con me. But my other friends say that I will never know unless I take this leap of faith and do it. After all, love can last for eternity and why shouldn't have this one?
I think I deserve this part of my life to do what I feel is best for me.
What do you think I should do?
Would you ever take a chance like this?
From the words of Deborah S.