I'm going to be alone forever – and that's okay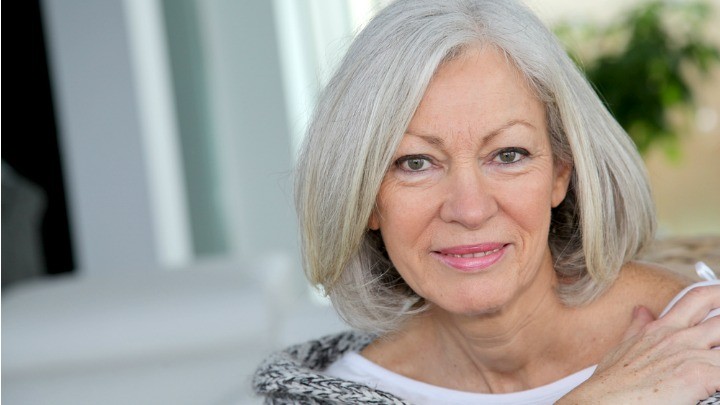 After 45 years of marriage, my husband and I finally called it quits a few years ago. Our marriage had been distant for a long time prior to that and the separation was a great relief on both parts, once the pain and shock had worn off.
In the final years of my marriage I was desperately lonely and afraid I would feel that way for the rest of my life. Perhaps that made it easier to agree to divorce, a kind "damned if I do, damned if I don't mentality".
I found myself reaching for others – I rekindled old friendships and formed new ones. There were no romantic interludes. To be honest, it didn't even occur to me to pursue a new relationship with a man.
After a few years, once their pain and shock had worn off, my daughters started to ask whether I would consider dating again. Considering I hadn't dated since 1968 the idea did not hold any appeal!
Ad. Article continues below.
Recently, one daughter asked again if I would consider finding a new mate. After all, she said, I am still young, pretty hot and a good catch (she's a beautiful woman but a terrible liar). I thought about it for a long time, and came to the conclusion: why on earth would I want a man in my life?
I spent 45 years sharing a toilet and the doona. I lived with gender-neutral décor so my husband didn't feel emasculated by pink flowery sheets.
I have a natural tendency to put others first so not pursuing a relationship is a strategy of self-preservation.
If, and it's a big if, I did choose to "hook up" with a man, as my granddaughter might say, I would certainly never live with them. I remember reading an interview with the playwright Louis Nowra in which he revealed he and his wife have apartments across the road form each other in Kings Cross. That seems eminently sensible to me.
Do I get lonely? I can honestly say "no". I have lots of friends, male and female, who fulfill my need for human interaction. I am fortunate enough to be financially independent and still working, and as my career reaches its opus, I feel enormously satisfied.
Ad. Article continues below.
Best of all, I have my lovely little flat in a busy city, which is next door to my best friend's equally lovely and tiny flat. Who needs a man snoring on the sofa when you have a girlfriend to watch a movie with?
While it may all sound effortless and gay (in the old-fashioned sense of the word), I have reached this point through a considerable amount of effort. Maintaining numerous meaningful relationships is hard work, especially when you're still at work. But between Skype, the phone, FaceTime, email and a sometimes hectic social calendar, I have managed to keep up with the people who make me feel valued and loved.
So, although technically, I am on my own, I am honestly okay with that – happy, in fact.
Now, if someone could just explain that to my daughters….
Are you happily single, or would you prefer to be in a relationship? How do you combat loneliness?