IKEA introduces new dog parking lots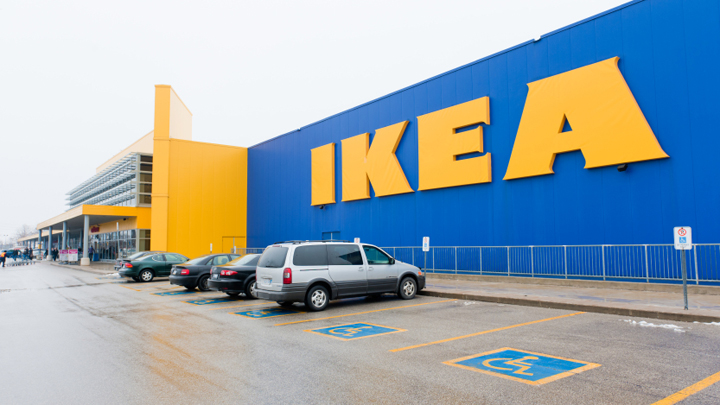 Now there's no excuse to leave your pets behind: Swedish furniture giant IKEA wants everyone to feel welcomed at their stores – they've introduced a new area to their shops in Germany dedicated to pets.
Doggy parking bays, a waiting area for dogs to enjoy outside while we shop around inside, are spaces included artificial grass, a secure place to tie them and a water bowl. The new idea is meant to stop dogs from being left in hot cars, which can quickly overheat. It also conveniently allows customers to wander the store for longer.
IKEA is already well known for their childcare areas and have even previously installed a 'Manland' for Father's Day in Australia, which was a place with a big screen TV and sports to leave your husband while you shopped. The innovative ideas keep on coming and are in fact quite practical.
The latest initiative is gaining attention on social media; the response is overwhelmingly positive. It's seen as a clever way to stop our pooches from being cooped up in hot cars. So far it has only been launched in Germany but do you think this idea has potential for the Australian market? Would you like to bring your pets to the shops if there was a convenient place to leave them?
Take a look at the IKEA dog parking bay below!
Ad. Article continues below.
Brilliant! RT @JustinBrokar IKEA innovation in Germany? A dog parking lot so customers don't leave dogs in their car pic.twitter.com/6sDVpa6AaQ

— Retail Barcode (@Retailbarcode) July 19, 2015

 
What do you think of this idea? Do you shop at IKEA?