If your long term partner did this, would you leave them?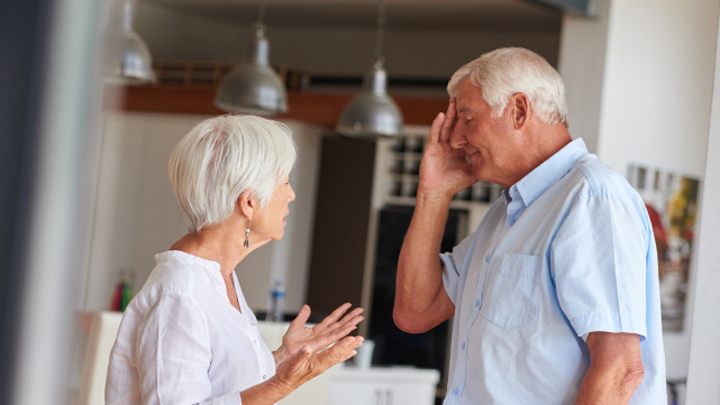 We all know too well the rollercoaster of relationships. They can be bliss, they can be a nightmare, and they can be somewhere in between. Life is meant to be challenging, and thus sometimes we have to put up with things we don't necessarily agree with.
One such example has been flooding in with the news today, a question of just how much you would tolerate from a partner with straying eyes. We've heard about the Ashley Madison hacks and how millions of men have had their private data revealed, but what we may not have known is just how devious this website was, and we're not talking about its entire premise.
Ashley Madison branded itself as a place you could have an affair because hey, life's short, but the one thing they hid from their paying members was that there may have been little to no women on the site at all…
Let's think about this for one second: if your long term partner was found to be looking for an affair, but didn't actually have one, is that still a betrayal? And if that person expresses their deepest desires online, potentially in your house, but never acted upon it, is that still cheating?
It's really hard to say, but when data revealed from Ashley Madison also shows the minimal amount of females online, you have to wonder if this site was just a wasteland for desperate men, or was it just a place to fantasise? And honestly, who hasn't done that from time to time when they're in a committed relationship? Does the setting matter? Or is it more about the intention?
Ad. Article continues below.
Ashley Madison has fake female profiles – that's now out in the open – but just how many, and how many real women?
Gizmodo editor-in-chief Annalee Newitz took a closer look at the data and found that barely any of the 5.5 million profiles marked as "female" actually used the website.
She checked email addresses and found around 10,000 accounts that use the ashleymadison.com domain, which is a sure sign that they're fake. Next, Newitz discovered that 68,709 female profiles were created from a single IP: 127.0.0.1, i.e. they were definitely made by the company.
Just 1,492 real women ever checked their matches on the site, compared with 31 million men. That's quite confronting data when you think about it. You'd have better chances winning the lotto than having an affair.
So we want to know today, if your partner went on Ashley Madison, but realistically never did anything, is it still a betrayal? Is it cheating? Or is it excusable?