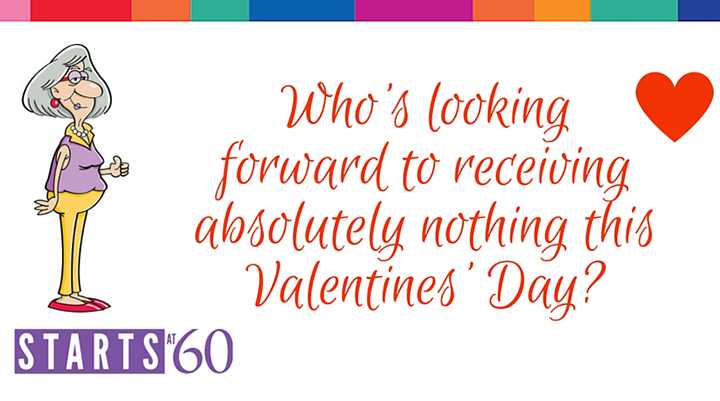 Here at Starts at 60 we know many of you out there are widowed, divorced or single by choice, facing the idea of a Valentines' Day with no gifts, no romance and no flowers. It is the crude reality for many that the commercial holiday of Valentines Day is just that, and holds little significance.  But what can you do if your Valentine is a cup of tea and the couch to make it fun nonetheless and cost yourself nothing more than the thought?
Grab your tissues and watch a love-flick, alone… 
Whether it's Doctor Zhivago (1965) a classic Omar Sharif romance or Pretty Woman (1990) or perhaps even a full day session of Gone With the Wind, complete with laughing, crying and vegging out through the best one liners in history.  What movie would you watch?
Take a long romantic walk along the water… by yourself.  
And make romance in your mind.  Charge your ipod and belt out those romantic love songs you've always loved, sucking in that clear air and enjoy the view, the sounds and the beauty of your own company.
Pack a picnic, a book and a blanket, and find a tree at the local park.
 I personally think this is the best idea of them all.  Take a romantic novel, spread that blanket in the shade of a ginormous fig tree and lie back for the afternoon on the grass soaking it all up.  A little crackers and cheese, a thermos of tea and whammo, you've got a day to remember.
Veg Out at home
If you're a Valentine's Atheist you might find yourself trying to resist the urge to make the day significant.  And although this isn't me… I still think it a fine idea.  So in true veg out form I'd suggest staying in your jammies all day; ipad in front of you on the couch looking for every non-Valentine option available.  Go on.  I dare you to find something to do that doesn't make you feel romantic.
Tell us your best Valentines' alone idea today…
Comments