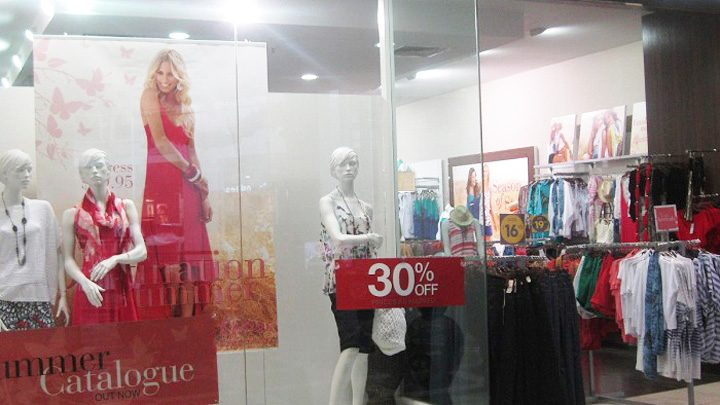 Walk past a Katies shop in any shopping centre in the last year and you may have noticed a big difference – instead of the mature models they have used for decades, the store is covered in images of young 20-something women. It's not just you: the iconic women's retail chain has confirmed they are rebranding themselves, potentially shunning thousands of mature shoppers in the process.
Katies was known for being a mid-range shop for women over 40, and no doubt many reading this now will have a pair of pants or a top from Katies.
This week, 60-year-old Katies debuted their new LUXE range, and became the new competitor to Country Road and Zara – brands that are for the younger woman.
At the Katies LUXE Lunch at Chiswick, the brand showed off the collection to the fashion industry who had previously written them off as an older woman's shop.
"Luxury can be for every day," Katies' brand director, Sonia Miller, told Fairfax Media.
"We actually have no real age bracket in mind [for the Luxe collections]," Ms Miller said, despite young models walking down the runway in the new range.
"We are trying to reintroduce the brand to those who might have thought it was dated and not for them. For those who might have thought, 'oh, my mum used to shop there,' so it's not for me".
The idea is to change the perception of Katies, said Ms Miller.
"Everyone loves to spoil themselves," Miller said. "But some women don't have extravagant budgets. It's not for the high-flying executives. It's for real women with real jobs.
"It's for the woman who wants to keep it real. This collection is about things they can wear. They want clothes that make them feel good and confident".
She also confirmed a new store design and a logo update were coming soon.
"For us it is step one on a really long journey and we are moving in the right direction," Miller added.
Would you agree? Or has Katies lost your loyalty?
Comments