I was scammed by the man I loved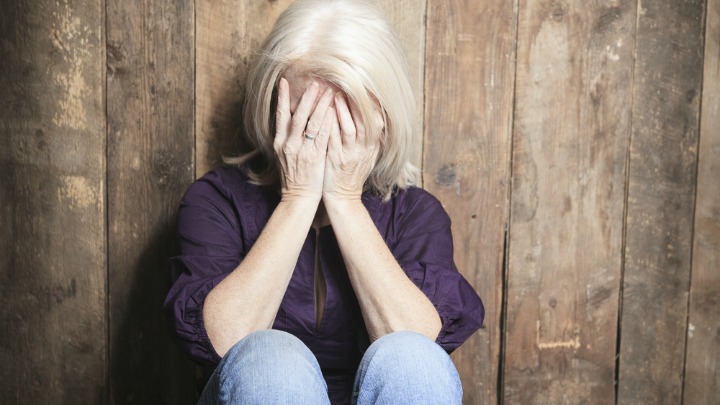 There are many cautionary tales about online scams out there… This is one readers warning to the everyone else.
…………………………………………………………………………………………………………………………………………………………
When my ex-husband left me for a younger woman, I thought I'd never regain my confidence. In time though, I lost weight, made new friends and even started dating online. I thought my troubles were all behind me – but I was soon to be duped by an online scammer who broke my heart.
After six years of living alone and divorced, my daughter Eliza* suggested that I give online dating a try. She signed me up for a profile on Australia's largest matchmaking website, and explained how everything worked. At first I was nervous about having my photograph online, but Eliza showed me her own profile and had been on some successful dates herself. What did I have to lose?
After chatting with a few dud candidates online, I was contacted by Greg*. Greg was everything I'd hoped for since my marriage broke down. He was confident, comforting and complimentary. He listened to the stories of my ex-husband's betrayal, and shared similar hurts from his own life. Greg told me I was beautiful, and after a time, said he would do anything to make me happy.
Ad. Article continues below.
For at least four months, my internet conversations with Greg proceeded and nothing was out of the ordinary. So when I received a panicked phone call from him late one night, I believed something was truly amiss. Greg told me his son Lucas* had been stranded in Singapore, because the local government there wouldn't release his passport.
Greg and I had exchanged photos of our children, so I immediately felt as though I knew Lucas too. I wanted too help, so I asked Greg whether there was anything I could do? He was sheepish in this next request. "It's going to cost $800 to have Lucas's passport released", Greg told me. It didn't seem like too much money to ensure the safety of a child, right? Wouldn't Greg do the same for me and my family?
Knowing that Greg had lost most of his savings to a nasty ex-girlfriend, I offered him $800 then and there. "You would do that for me?" asked Greg, clearly touched. "Yes, because I love you," I told him shyly. Soon, we were both exchanging our declarations of affection. I was thrilled that Greg shared my feelings too.
After Lucas appeared to arrive safely in Australia, Greg and I resumed our conversations, but now we were always on the phone. It didn't take much longer for trouble to strike again though. "Lucas caught a foreign virus in Singapore," Greg told me, "It must have been the stress of losing his passport which made him worse." Lucas was apparently in hospital in far regional Western Australia, and he needed a procedure that would require traveling to Broome.
"How much will everything cost?" I asked Greg. He replied, "$2600". That was more money than Lucas's last incident, but if Eliza was in the same position I'd want her in safe hands too. I agreed to loan Greg the money, and he promised to pay me back once a settlement with his ex-girlfriend was complete.
Ad. Article continues below.
That was the beginning of my downward spiral. Over the next eighteen months, life seemed to go from bad to worse for Greg and his family. I don't want to disclose how much money I was swindled out of, but suffice to say for a woman of humble means, the financial blow was crippling.
One day I told Eliza that I was worried about Greg. He had become distant, demanding and sometimes even mean. "What do you mean, Mum?" Eliza asked. I told her everything, even though it was humiliating, from Lucas's passport woes to his health concerns. "Mum," Eliza said looking alarmed, "I think you're being scammed."
It didn't take long for us to search Greg's apparent family photos online, only to find they belonged to another person entirely. We contacted the local Fraud Squad and Scamwatch, which is run by the ACCC. I was informed that even though my circumstances were regrettable, there was little the police or authorities could do to recover my money.
Apparently most of these online dating scams are run by people in Africa, Asia and even Eastern Europe. The funds are normally untraceable, and since I'd foolishly used Western Union for the transfers, there were no receiving details on the other end. The internet has made such illegal activity not only easy, but commonplace.
Worse than the financial degradation though, was my broken heart. After nearly two years of speaking with Greg on the phone every day, I truly believed we were in love. He had promised that when his settlement was finalised, he was going to move from one side of Australia to the other, just to live with me. Knowing this was actually a farce, just devastated me. When I confronted Greg about his fraudulent behaviour over the phone, he never rang back again. I don't even know his true name.
Ad. Article continues below.
In time though, I learnt there were other victims just like me. Men and women alike from all over Australia have been conned by online dating scams. Reading their stories, or hearing about them on television, has slowly helped me feel less alone. I still have a lot of guilt because I trusted someone so blindly, and acted irresponsibly with my own money. Although I am hoping for a brighter future.
For people who are thinking about dating again, I'll tell you the same thing I say to everyone now. It's much better to meet people in person from your common circles of family, friends and community groups. Going online just opens you to vulnerability and even danger. Trust your instincts, because if something (or someone) seems too good to be true, they probably are.
Have you been the victim of an online dating scam too? Do you know someone who has been affected?
*names changed to protect identities