I use my memories of the past to remind me how to be happy again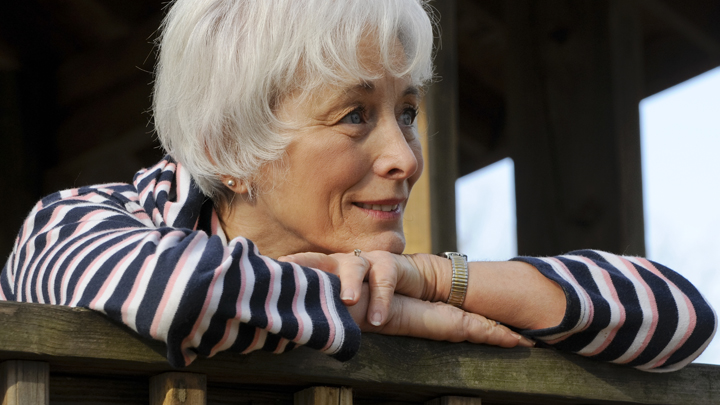 I saw a comment yesterday on Starts at Sixty that struck me, so much so that I felt I needed to write something about it immediately. The comment said "When you feel down, think back over your youth. I lost my wife 6 weeks ago so when I go to bed I have the luxury of thinking of the sixties and seventies. I still have all my school photos and have a chuckle. I think about how simple the world was: no computers, no cell phones to dictate your life, TV shows that were funny and cars that were simple (that do the same as they do now). People were caring and honest, relationships were complicated, living on one wage was easy…a pie cost 6 pence, a gallon of petrol was 2/6pence. Oh yes, I loved the 60s and 70s. Bring them back".
Thank you, Mike from Swan Hill. Your comment comes at a time when the death of my husband is still raw. My husband of 43 years died a few weeks ago now and I still haven't comes to grips the loss….well, of course I haven't. He battled with dementia in his final years but I got on with it. I never made him feel like a baby even when he was wetting himself every night, or when I had to pick him up out of his chair to go to the bathroom or bed. I cared for him but I still wanted my husband, and thinking of all our memories together made me feel better when I looked at the shell of the man he was. I saw this comment by this man on my page and I thought, yes, the past is where you can find me most days. I'm not afraid to admit. I have never been the person who condemns those who live in the past…that is unless they think of the bad things that happened to them. There's no point dwelling on those things. But why not dwell on the things that made you smile?
Ad. Article continues below.
I grew up in a small town west of Toowoomba and met my husband there. We had a fabulous time in the years before I fell pregnant with my first, James, and we had hardly anything. We didn't need a lot to keep us happy, I remember being delighted when the hubby bought me a beautiful hairbrush for our first wedding anniversary. A hairbrush, my, nowadays the girls want diamonds and handbags, but back then, I thought I was the luckiest girl in the world. We pooled all our money together to buy the Holden ute that we loved and had til the 80s. I eventually had 5 kids and some of the happiest times we had were driving around the dirt roads with the kids in the back. If I did that with the grandkids now I think I'd be in jail! I had all the time in the world for my kids…I only had my favourite books to distract me. Life was simple but it was also a world away from what we know now. I look back so fondly on the days that made me who I am. And yes, I'm without my husband, but I have plenty of reminders of the past to look back on. And yes, I'd bring the 60s and 70s back if I could: I was carefree, I could sit on a train and look out the window without someone next to me thinking I'm looking at their phone (happened to me today…), and I was truly happy and content. Sometimes just remembering how happy I was to makes me know I can be happy again.
Have you been in their writer's shoes before? Do you remember the 60s and 70s fondly? What do you miss the most? Tell us your thoughts below.