I turned my home into a B&B...and you can too!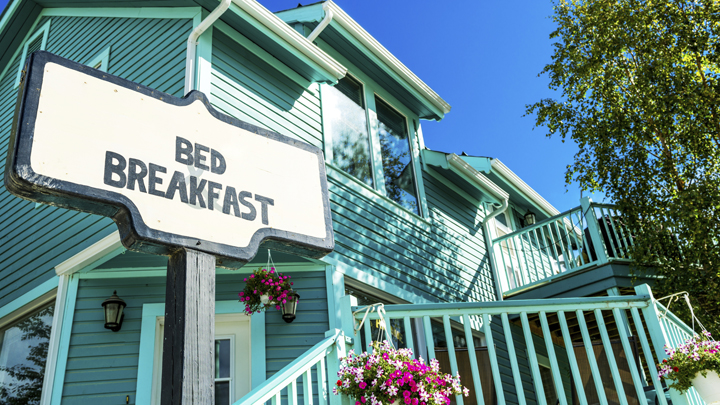 I can admit it now because I was wrong but I retired far too early. I was feeling pressured to find a job when I was 65 and after six months of searching, I gave up and started to explore my options. By November 2012, I was fully retired. It wasn't long before I became bored and, as I was an empty nester, lonely. I was divorced and felt like my sense of purpose had flown out the window.
In the struggle to find something I enjoyed, I tossed up the idea of having a housemate. I had a large house on a property just outside of Cairns and more than enough room for another person, or two. I started renting it out and began to see it as a bit of a job. I loved preparing the rooms and offering tips to travellers, then I had my lightbulb moment – instead of renting out the rooms for 3 or 6 months, why not open up a Bed & Breakfast? I had nothing else to do (let's be honest) and I really enjoyed attending to the guests. I chatted to a few friends and they helped me get my paperwork in order, but with the advent of sites like AirBnB, you don't really have to do much of the admin yourself if you're doing it sporadically, but if you want a legitimate, advertised B&B to supplement your income, you need to abide by certain laws.
So without further adieu, here are my tips for opening your own B&B:
Get ready to work!
It might sound luxurious but opening your own B&B is hard work. Be prepared to work around the clock and be available 24/7 for guests – you are their go-to in an emergency. Guests also expect you to be social and friendly with them so you have to be accommodating for that. They might want to have a cuppa and chat with you, or left to their own devices.
Ad. Article continues below.
Make your B&B its own destination, or close enough to one.
I live in Cairns so we have a shuttle that can pick up guests who stay with us and take them to the city, but I know friends who are much further inland who have had to provide more activities and facilities because of their location.
Prepare to renovate or maintain
Ad. Article continues below.
No house is perfect and if it is, you're very very lucky! I had to add another two bathrooms to my place and it was quite dear…though it has paid off now that I have guests every day. You need to consider whether your home will be the right fit for your guests as they come in many shapes and sizes and can complain about the smallest things. You need to prepare to be meticulous in everything you do so you uphold a standard. Build relationships with contractors in your area so you have someone to call that you can trust.
Save extra money
I used every dollar of my super to fund my dream of a B&B, and now I have some left over for a rainy day. I have overestimated all the costs for the business deliberately as there are those days where the oven won't turn on, or a fuse blows, and you need to be prepared and work quickly to fix it for your guests.
Ad. Article continues below.
Stranger danger
You are opening your home to strangers so you need to be wary of each and every person who walks in. It is your home but I advise you to keep your most precious items stashed away – even the kindest of people can be the most cunning!
Rules and regulations
B&B operators need to comply with a variety of laws and licensing requirements including planning, food safety, liquor licensing, insurance, safety, employment, hire of locums, and anti-discrimination.
Ad. Article continues below.
If you want to open a B&B, you should first make an appointment with your local council. They're responsible for businesses complying with state laws and council by-laws in areas such as planning permits, business registration, food safety, electrical safety, fire safety and signage.
Businesses that do not comply with these laws can incur fines, and breaches may also jeopardise any insurance claim. You should get insurance for your business and public liability too.
It's fun
It might sound like hard work but if you love people and learning about others, then it will be amazing. The money isn't bad either! You will feel young, fun and have a zest for life again – at least I did!
Would you open a B&B? Whereabouts? What would you offer your guests? Tell us below.