I thought I'd stopped being a hands-on parent until my son's girlfriend did this...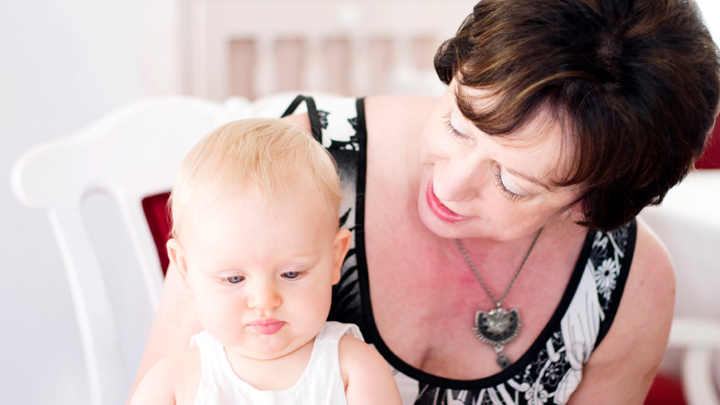 Like many of you over 60s out there, I thought my days of hands-on parenting were over when my youngest son flew the coop. He was so excited to start his new life outside my walls and so was I! No more dirty dishes, jocks and socks, and no more arguments at 1am. I enjoyed having someone to dote on, sure, but I couldn't wait to put my feet up for once. I'd had him in my 40s so I was well and truly exhausted!
I knew I shouldn't have spoke too soon because within a year, my baby son told me he was going to have a baby. Well, not him, but his 17-year-old girlfriend. He was only 19 and while I was worried about what the future held for him as a young man with a baby, I knew he'd be okay. Or so I thought.
Once the baby was born, we had some wonderful play dates where I could babysit little Rhiann. She was a bubbly baby and I enjoyed taking care of her while my son and his girlfriend has some alone time, but it was exhausting and after a full day together, sometimes I would just fall into a heap! I'd forgotten how hands-on parenting was. When Rhiann was 6 months old, her mother did the dash – she ran away. Given she was only 18, she probably did feel really overwhelmed but that is never an excuse to leave behind your child. I have seen my sister's husband run away on her, but never a mother do it – it seemed incomprehensible.
But that was what happened. Jamie was distraught – he was a second-year university student and had to drop out to support his baby. I was already retired so I was able to take care of Rhiann while Jamie was at work…and I guess, over the next few months I became more like her mother. At 59, I was a mother again and although I protested at first, I wouldn't have it any other way. Jamie and Rhiann live with me now but for the most part, Jamie organises his life around her. He doesn't just leave her with me to go about his day – he wants nothing more than to be a hands-on dad but he would rather her be with me than a baby sitter or day care while he works. Rhi is now two years old and has given me a purpose. I love her little personality and I now know what they meant when they said grandparenting was one of the greatest joys in life.
Ad. Article continues below.
Last year, the girlfriend came back after gallivanting around and demanded to see her baby. I guess you will know what our response was! We did eventually work out visits but I like it how it is. I wonder how many other women are out there like me….
Tell us today – do you know or are you someone who has had your youngest fly the coop, only to have a brand new grandchild come along to take up your time? What's the best part of being a grandparent?