I refuse to let dementia take my mum away from me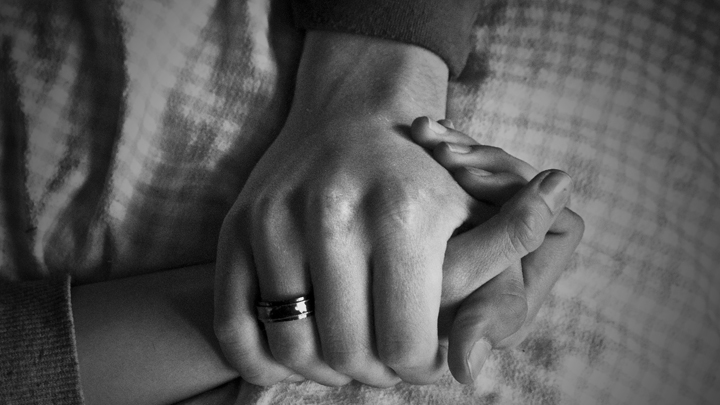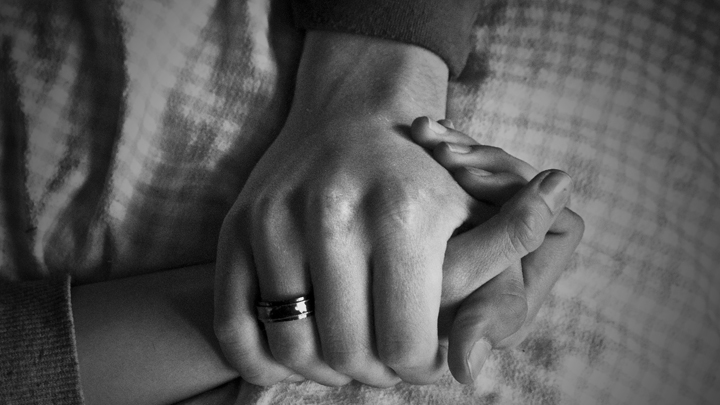 My mum has always been a huge part of my life. I was her only child and rightly or wrongly, she spoiled me and treated me like I was holding her happiness. I always adored her. She was bright, bubbly and the term social butterfly didn't even begin to explain her.
I grew up in a small community on the Queensland Scenic Rim on a small fruit farm. Mum loved to indulge in gourmet long lunches, beautiful brunches with champagne flowing and loved nothing more than a night out at a good restaurant with a good glass (or bottle) of wine.
She worked while I was younger but stopped as I headed into high school. She adored Dad and although he often worked away and their marriage wasn't always the rosiest, she never stopped loving him with all her heart.
Ad. Article continues below.
At the time I didn't notice it, but she was acting a little out of character while she came over for lunch one day. She seemed aloof and her recount of a night out at the ballet with her friend Alison was anything but strung together. I put it down to one too many wines and a lack of sleep and didn't think anything of it.
About a month later I had a phone call from dad. He told me he was worried about her because she had been acting odd… I thought it was just him suffering from a little G.O.M.S. (Grumpy Old Man Syndrome) but for the next few days I couldn't stop thinking about the conversation we had. She had set two Tupperware containers on fire when she left the stove on. And, Dad had found cans of food hidden in the back of the linen cupboard.
Mum was a notorious organiser and not a thread was out of place at home. She'd always been that way so it seemed odd that she would forget to put the Tupperware away, turn the stove off and stash emergency food supplies in unusual places.
Mum continued to forget things here and there but I put it all down to ageing – she was 78 at this point. But when my phone started ringing at 5:00am one Tuesday morning, things started to take a turn. Mum had left bed at about 4:15am to "get a glass of water" as she told Dad. But she didn't return. In fact, she had walked outside and Dad found her amidst the orange trees. When he questioned her about why she was outside at this hour in her nightdress, she simply told him she was going to visit Ethel, her neighbour.
Ad. Article continues below.
Dad was devastated when he told me and it was then that we made the decision to take her to see the doctor. After a home test, several cognitive tests and even some brain scans, it was clear that the grey matter was taking over and Mum was living with dementia.
I honestly can't tell you how I felt when the doctor gave the diagnosis. There were several emotions inside of me and I think the most prominent was fear. Fear of what she could do, fear of the accidents that could happen and fear that the mum I know and love would soon no longer be with us.
That was six years ago and things have dramatically changed. Mum and Dad no longer live on their property but instead in a retirement village with on-site care. I look after their home and land and take them up to visit it each month. It was too risky having them stay there as mum continued to walk during the night and it caused dad great stress having to deal with it too.
Dad is in charge of the cooking now and Mum will only help with small things like making tea and coffee because she has lost most of her domestic know how. She has good days and bad days and even though she often forgets the names of her grandchildren and important dates like birthdays and anniversaries, she is still full of love for everyone.
That has been the most eye-opening thing about my experience with mum and dementia. Even though sufferers deal with the loss of ability, the loss of memory and sometimes the loss of basic function, inside the sometimes empty shell, is still the person they have always been. And we need to remember that just because we don't see the person we once loved anymore, they are still there so don't give up on them and never forget about them.
Have you or are you living with a loved one suffering from dementia or Alzheimer's? What has your journey been like so far?