I miss knowing my neighbours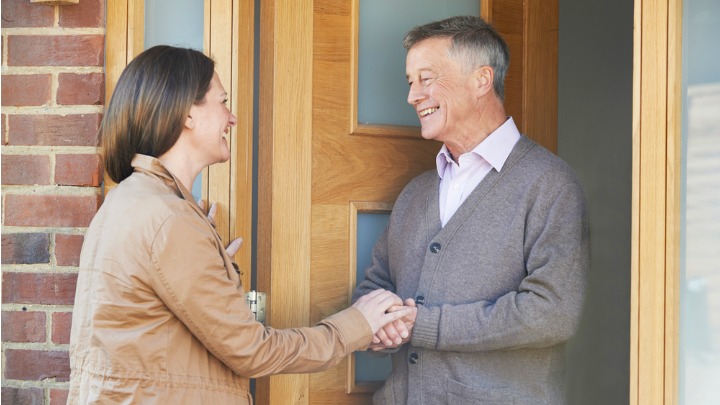 Do you remember Tom and Barbara Good and their neighbours Margo and Jerry Leadbetter? I do. Having lived side-by-side for a while, Tom and Barbara decided to adopt a sustainable, simple and self-sufficient lifestyle while remaining in their home in the 'burbs. This was much to the horror of their kindly but conventional neighbours, Margo and Jerry and yet despite this the relationship between the two couples flourished.
What The Good Life highlights for me is the neighbourly spirit that is somewhat missing from society today. There is a complete lack of community from within my own neighbourhood, and I have to admit I miss the days of street parties, progressive dinners with my neighbours, the weekend barbecue and the greeting a new neighbour would receive whenever he or she would move in.
It appears such friendships are hard to find in your average neighbourhood now. In fact, the only thing my neighbour ever bothers to discuss with me is the failing retaining wall that is holding up his house and has the potential to come crashing through mine.
I read a report published in The Daily Mail that suggested most of us are simply too busy to get to know our neighbours.
It states that 70 per cent of those surveyed had no idea of their neighbours names, while a 40 per cent hadn't spoken to anyone living less than six feet from their door. Perhaps most disappointing is that more than half of those surveyed (51 per cent to be precise) wouldn't ask their neighbour to help with anything.
Ad. Article continues below.
Has the sense of community evaporated so much?
I also read in the Sydney Morning Herald that more than 50 per cent of Australians would like to get to know their neighbours better, so what is stopping us. I recognise my neighbours, even offer a friendly wave.
With all this social media business supposedly 'connecting' us to friends, family, close friends, school friends, colleagues etc. the connections we seem to be forgetting about are the real-life ones.
How well do you know your neighbours? How do you feel about your neighbourhood. Can you relate to this story?