I lost my baby ... he was 34.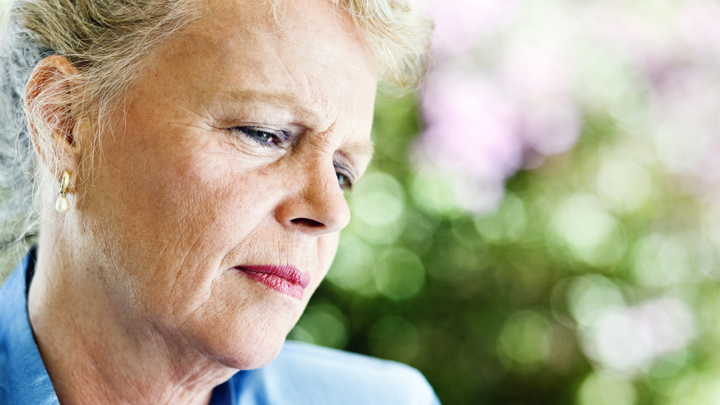 I wanted to write this story after seeing that it was the first anniversary of Rosie Batty's son's death. It was heartbreaking to read her letter to Luke, gut wrenching in fact. It made all of my emotions come flooding back and so I wanted to share my story about the son I lost.
I lost my baby, but he was not an infant, he was 34. I lost him 7 years ago this year and it hurts every single day – still. He was my first and only child, who I had at 21 and was my only solace in this world. We went through everything together: an abusive husband, a woman's shelter, and we came out the other side and turned life around. We went from nothing to having a modest home, and what I like to think was a happy home. Nicholas was the sunshine of my life.
That was, until one day the phone rang. It was 11am, so it wasn't immediately jarring. I picked up the phone and it was like they were speaking in slow motion. "Miss Cummings, is your son Nicholas?" "Yes, who is this?" "This is Maureen from the Royal Prince Alfred, we have your son here". He had been in a car accident.
I raced to the hospital, not being able to think. I had tears streaming down my face and I was blind with fear. I raced up to his ward and he was lying motionless in the bed, with tubes coming in and out of him. He needed an assisted breathing machine and had cuts on his forehead …I've tried not to commit the image to memory as hard as I try. He had been hit on the driver's side by a drunk driver.
Ad. Article continues below.
The next few days were a blur but he had head injuries and swelling on the brain and was not coming back. The doctors asked us if we wanted to make a decision about his life support. It was without a doubt the hardest thing I have ever done. Should I keep him alive just to keep him here or should I let him go? 12 hours later, he became an angel.
That was 7 years ago and still, I mourn for the man who never had a chance to have children, who had just been promoted in his job, and who left behind a fiancee. She has since gone on to marry and she is like a surrogate daughter, which I thank God for every single day.
In the years since, I have been comforted by my friends and family. They often don't know what to say, and don't know that it hurts as if it happened yesterday. There's a silent expectation that when someone dies, you need to get over it as soon as the funeral is over. But that isn't the end, it's not even close. And just because he wasn't a baby when he died and he "lived a good life", doesn't mean he wasn't my baby, even at 34.
I know there are many out there like me, and I have joined a support group, who I'm still with til this day. We sometimes have new people join and the profound grief they feel is heartbreaking. I always tell them that it is okay to show your feelings and to keep a diary as well. The pain never goes away, but it does get better. You have to not think about what they're missing out on, but know that you will meet again one day.
Ad. Article continues below.
If anyone out there on Starts at 60 has lost a child recently, please let someone help you. Let your friends and family in, or a professional at the very least. Crying is therapeutic. And keep your child's spirit alive by doing something in their honour. I have guest spoken at schools about the dangers of drink driving and it was very cathartic for me. Please know you are not alone, we are all fighting something. Oh, and remember to breathe.
Thank you to our guest contributor Linda.
Have you lost a child or know someone who has? How did you or they deal with it? What has been your saving grace as you move on?