I feel like I'm too old to fall in love again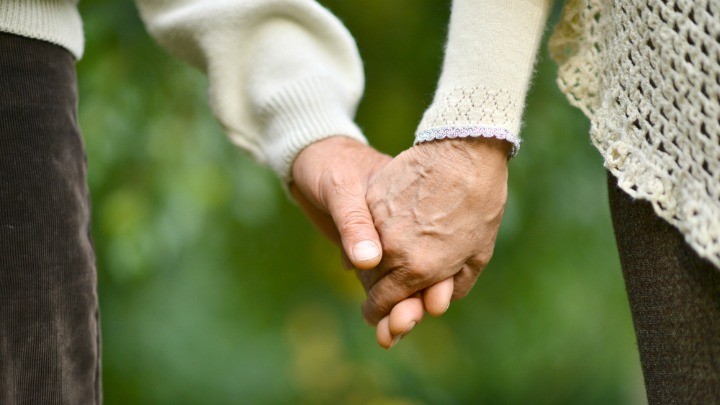 When I lost my husband in my late 60s I wasn't sure if I could ever fall in love again, because I was so heart broken about it.
Before he died he told me he wanted me to move on.
I had his blessing, but it just felt so wrong and I felt so sad about it.
After 40 years of marriage, I faced the prospect of trying to find that again with someone else.
I wasn't interested in a life without him.
Ad. Article continues below.
When he passed, I waited a few years before I finally had enough of being lonely.
My kids tried encouraging me to date again. They suggested I try online dating or social meet-up groups.
I was apprehensive going in. I mean, isn't dating something you do when you're younger?
My husband would take me out to the movies or we'd have milkshakes or go the to theatre. But we were young then and free spirited.
What do you do when you're 68 and trying to date?
Ad. Article continues below.
Most men my age are looking for younger women, which left me with men up to 10 years older.
So after some trying I went on a date.
But I wasn't nervous. I wasn't excited. I had no feelings at all… I was so blank throughout the whole date. There was just no connection – nothing at all.
I tried again. And again. And again, and each time I felt nothing.
It definitely wasn't first date blues or a reluctance to go on a date, it was just something missing.
Ad. Article continues below.
And then I put my finger on it.
What if it wasn't working because I was too old?
I mean sex wasn't even something I'd thought of and there was hardly anything exciting about the dates – especially those with men well into their 70s.
Dating seems to be a bit of a taboo subject when you're older. Society seems to have this idea that when you hit a certain age, if you're not married or you're divorced/widowed, then dating and romance aren't supposed to be on your mind.
I would love someone for company or another shot at the love I lost.
Ad. Article continues below.
Sadly, it doesn't look it's meant to be.
Loneliness is so crushing when you're older. You have your family and a few friends, but there's something lifting about being in love. About the romance of your younger years, receiving flowers, going out to dinner or the movies and long nights of hugs and company.
I never thought I'd be in this situation. Maybe I'm  better off on my own and remembering the love that I lost and holding it as close to my heart as possible until my late husband and I are reunited.
What do you think? Is there a certain age where you're just too old to fall in love again?