I feel like I'm too old to dress and feel sexy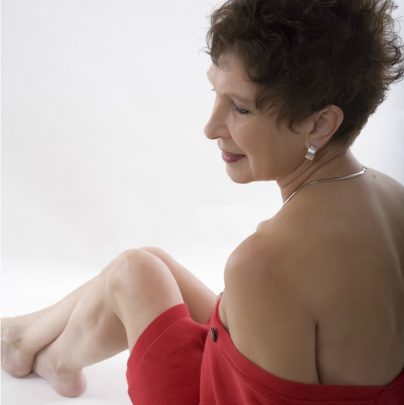 As I've gotten older I've started to ask myself the question – am I too old to dress sexy? To feel sexy?
It seems once you hit a certain age, you're not supposed to feel or dress sexy anymore.
But can an older women like myself, over 60, still feel and dress sexy without being criticised?
I look at some of the over-60s female celebrities and think about how sexy they can look.
Look at Susan Sarandon, Jane Fonda, Helen Mirren, Olivia Newton-John and Jessica Lange – they all still manage to look sexy well into their 60s (at least I think they do).
Ad. Article continues below.
But they're also at times widely criticised for it, and I've seen comments from some people saying they're too old to look sexy.
At what age does sexy end?
I didn't get a memo when I turned 60, let alone when I turned 50, that I had to stop feeling or trying to dress sexy.
I'm not talking trashy sexy or looking like I'm starring in a porno sexy, or boobs out sexy.
I still just want to feel some what sexy.
Ad. Article continues below.
I want to be able to show a little bit of leg, or wear a nice swimsuit – show a little bit of skin and feel great about it.
Unfortunately a lot of us older women have body image problems – from the colour of our hair to our wrinkles and sagging skin (among other things starting to sag!)
And of course there's the big problem most women of all ages face – our weight.
I look at photos of my younger self and regret not making the most of my "sexy years".
What happened to that body and my ability to feel sexy?
Ad. Article continues below.
Should older women be judged for a plunging neckline, a skirt above the knee, a slit in the leg of a dress, a bikini on the beach?
We talk about women's rights to wear whatever they want, fighting over the burkini and then in the same breath we call out people for being "too old" to dress a certain way or claim they're dressed "too sexy".
Is it contradictory?
You might be wondering why feeling sexy is a big deal?
It's not about sex or about trying to get a man's attention.
Ad. Article continues below.
It's about how I feel – my attitude towards my age, my confidence, my love and respect for my own body.
You might not think I'm sexy, but maybe instead of saying that – you can let me have my confidence and feel sexy in my own skin.
Do you think you can be too old to be sexy? Do you still feel sexy at over-60?