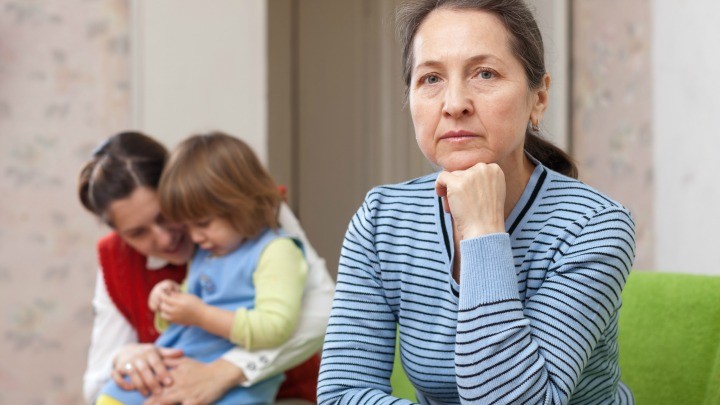 This isn't something women often talk about, but I don't want grandchildren, no matter what you say. I have personal reasons for this decision, but I often get criticised for my own views.
Firstly let me explain something. I adore my own son Jack*, but being a mother was challenging for me. My husband and I were married very young, and I didn't have much support from my other half.
In fact, my husband walked out on Jack and I after just two years of marriage. From then on, I struggled as a single mother during the 1970s.
There wasn't much assistance available to single parents back then. Even though I loved my son, sometimes I regretted getting pregnant at just nineteen.
About eight years ago, Jack joined the army and fell in love with a woman in his brigade. Don't get me wrong, Carrie* is lovely, but the pair have broken up more times than I can count.
Jack and Carrie have never married because their relationship has been so up and down. Now they're talking about having kids, like children are a "fix all" for their problems.
I don't want to become a grandmother, especially under these circumstances. I worry that Jack and Carrie will eventually break up again, and then a child will be caught in their mess.
On top of that, I've got so much to accomplish now aged 61. Being a single mum had its share of joy, but I also missed out on so many experiences as an individual.
I'd love to travel, and maybe even move to the beach. I've spent all my life taking care of other people, so I wanted this time to be about myself.
I worry about Jack reaching out to his father after all these years too, because I don't think my ex-husband will make a healthy grandfather. Instead, the burden of family will again be placed on me.
Not wanting to become a grandmother is almost "taboo", but I try to be upfront about how I feel. Whenever I'm honest about my feelings, people try to convince me otherwise.
People tell me I'll change my attitude in time, or feel differently if I hold a newborn baby in my arms. The truth is though, I just don't see that happening.
Sometimes I read stories in the newspaper about frustrated young women feeling pressured to have babies, and that's similar to how I feel.
Maybe I'm not maternal, but our family situation is too fragmented to bring children into the fray. The thought of being "tied down" for the sake of a child again fills me with dread, frankly.
Does anybody out there feel the same way? Or will you just try to change my mind about grandparenthood, like everybody else does?
Can you relate to this woman's candid opinions, or do you think being a grandmother is a joy and privilege? Are you more or less maternal?
*Names changed to protect privacy
Comments