I don't have grandkids and I feel like I'm missing out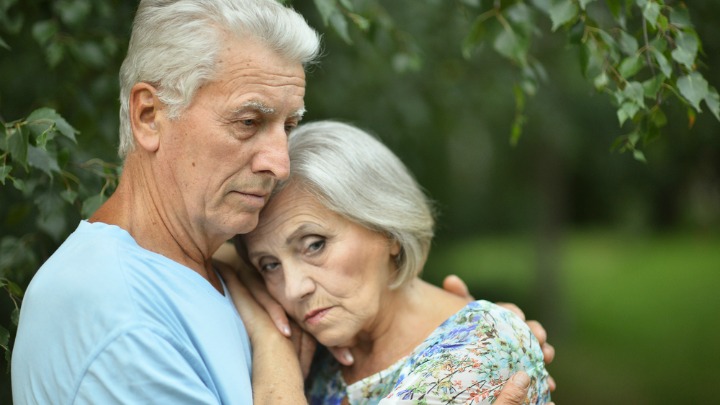 Have you ever felt like you're watching everyone else in on a joke you're not a part of? It can make you feel uncomfortable and lonely and that's exactly how I feel about grandkids.
At 67 years old, I'm at a time in my life when most of my friends have grown up children who are all having kids of their own and growing their little families into loud, laughing, rowdy broods.
I also have children, well one child, but it doesn't look like I'll be a grandmother anytime soon, or ever.
My son was somewhat of a miracle child. After a few years of trying, doctors told me and my husband that we would probably never conceive and should reconsider our options.
We were both heartbroken as starting a family was all we wanted.
Ad. Article continues below.
Then, miraculously, two years later I fell pregnant and gave birth to my beautiful boy, Shane*.
Shane was a funny, bright and lively child who loved nothing more than entertaining everyone around him. As he grew older, I started to wonder about him though.
He wasn't like the other little boys his age. He loved dancing and dressing up and watching old movies with Gene Kelly and Ginger Rogers. Sure enough, my suspicions were confirmed when he was 16 and he came out to us one night at the dinner table.
He was so nervous to tell us and one of the proudest moments of my life was watching my husband get up from the table and wrap Shane up in a giant bear hug, telling him we loved him just the same.
While I wouldn't change Shane or him being gay for all the money in the world, I am disappointed that I'll never get to be a grandmother.
Ad. Article continues below.
Shane has a wonderful partner now, but they've both explicitly said they're not interested in ever having children.
It strange to think that my family line ends here with Shane. There's no one to carry on our family name; all the traits passed down through mine and my husband's families for generations are suddenly coming to an end.
There won't be another little person with my husbands eyes or my nose and it makes me so sad to think about it.
When I catch up with my friends, they have so many stories to tell about their grandkids and all the fun, wonderful things they get to do together.
Everyone loves bragging about their grandkids and why wouldn't they? After having children of your own, it seems like the most amazing time in a person's life.
Ad. Article continues below.
I always feel a pang of sadness though when I hear these stories though. It's the same when I meet someone new and they ask me if I have grandkids yet. When I tell them no, the answer that comes back is usually, "Oh well, maybe soon!", to which I just nod my head to avoid getting into it.
My husband is disappointed, but hasn't taken it as hard as I have. He understands this is just the way it is and nothing is going to change.
I don't bring it up too much with Shane because I don't want him to feel pressured or guilty, but he knows how disappointed I am.
I don't really know what I'm looking for here, but if anyone is going through a similar experience or has some advice I'd love to hear it…
Do you have any advice for this writer? Can you relate to her?