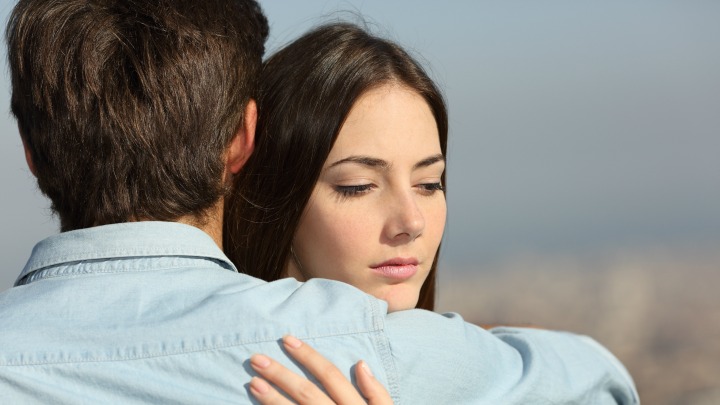 When David, 63, was asked by his daughter's then-boyfriend for her hand in marriage he admits his heart sank.
"In my heart I knew Nathan* and Maree* were not ideally matched," he said. "My wife and I had watched their relationship from a distance and I hoped that Maree would see that he was a bit of a bully and didn't treat her with the respect I thought she deserved."
David was concerned he would be stuck with a disagreeable son-in-law, and reluctantly handed over the family diamond his sister had left him for his daughter's engagement ring.
It's a tough situation to be in, not liking the person your sons or daughters have chosen as their romantic partners.
Often when your children pick their 'significant other' you gladly make space in your hearts and lives for them, but there are some situations — and you probably all know someone — who can't stand their child's partner of choice.
"I felt helpless and my wife was quite upset when Maree, who we love dearly, accepted Nathan's proposal," David says. "I just didn't think Nathan was good enough — he had a bad temper, he was manipulative and he was awful with money."
It would have been impossible for David to wave a magic wand and turn Nathan into the partner he and his wife had dreamed of for their daughter, so instead they tried working on improving the relationship they had with their future son-in-law.
David says he and his wife also kept their negative thoughts and feelings about Nathan to themselves.
"We didn't want to give Maree a reason to turn away from us," David says.
Where possible David says he tried to help out.
"We would always be there for Maree, even though she is a capable and fiercely independent woman. When Maree got a job in Sydney she asked us to help with the move," he says, highlighting that he let the 'kids' take the lead and guide the 'parents' in how boxes were to be packed, what was going in the removalist van and where things were placed at the other end.
"In the end, Maree grew tiresome of how bossy Nathan was, how controlling he had become. I think Maree knew the relationship was over long before that move, but Nathan was much slower to see the change," David says.
When Maree broke off the engagement, David and his wife were there to help her heal and he says it not only allowed his daughter to realise her worth and the importance of finding someone who valued her but it also gave he and his wife a strong foundation to build new 'in-law' relationships when the time came in the future.
"It was some years before Maree met Ben, but when she did he was everything she was looking for and as a result it made it so much easier for us to welcome him," David says.
Has there been a time when you have disapproved of your child's partner? How have you handled the situation? What was the outcome?
Comments