I cheated on my husband when we were younger and I want to tell him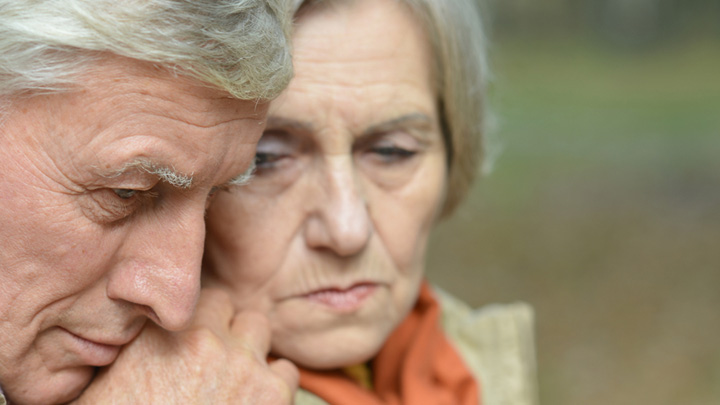 Jane and Patrick* have been married for more than 34 years and they've always had an enviable relationship. Patrick is that classic man of the house who worked hard to make sure everyone is provided for and Jane has always been the supportive wife and mother. They're a perfect match.
But somewhere during their marriage, something happened which Jane has kept a secret for more than 25 years.
Way before Jane started dating Patrick, she was madly in love with a man named Thomas. "Thomas was the one. He was my sole mate," said Jane. "I had never met anyone who understood me so much. It's like he could read my mind," Jane said.
"We were young and in love. We would do everything together, go everywhere together. Life was perfect," Jane recalled.
They then left their hometown in Melbourne to pursue their studies. "Thomas won a scholarship to study in the UK and I went to the local college," said Jane.
Ad. Article continues below.
"We promised each other that we would pick things up where we left it when he would return.
"But after two years, I stopped hearing from Thomas. And it's not like we had e-mail or mobile phones so keeping in contact was very difficult. At the same time, I received an offer to work in Sydney," said Jane.
"So I left home again. Every time I heard from mom and dad, they would tell me the same thing, that there are no letters from Thomas. So I gave up," Jane confessed.
Years after that, Jane met Patrick, a hardworking engineer who promised her a good life. They got married and before she knew it, they had three beautiful girls running around in their Sydney home. Jane had long sacrificed her career to take care of the family and besides, Patrick was doing so well that Jane didn't need to work.
Nine years later, Jane returned to Melbourne to celebrate a best friend's fortieth and Patrick stayed in Sydney as he couldn't get away from his work. By that time, Jane's parents had already moved in with her sister due to their health condition so she had no choice but to check into a hotel.
Ad. Article continues below.
"That's when the unthinkable happened – there he was, standing right in front of me in the lift," said Jane.
"It was Thomas!"
They met up for a drink at the hotel coffee house, chatting like old friends. This was the man she wondered about for years and he was finally sitting in front of her. "I asked him why he stopped writing," said Jane, "but what he said after that, shocked me."
"He said Dad had sent him a letter one day, telling him to stop contacting me as I was to be married to someone else – which was a complete lie.
"As soon as I heard that, my heart shattered into pieces.
Ad. Article continues below.
"I started sobbing in the coffee house, and not wanting to embarrass myself, I said to Thomas that I wanted to go up to my room. Upstairs, he tried to console me and we spent hours talking to each other.
"I looked at the time and it was almost morning. We spent hours in each other's company and so I walked Thomas to the door to say goodbye. That's when it happened. He asked me if he could kiss me for one last time and I said yes. To me, it was closure; a sort of goodbye," said Jane.
"The next morning I realised that I had made the biggest mistake. As I opened my yes, I saw Thomas next to me. He never left that night because that kiss had led to something more," Jane confessed.
After that trip, Jane never saw Thomas ever again and she also didn't tell Patrick about what had happened.
"I was too scared to tell Patrick. The last thing I wanted was for our marriage to end and for the girls to pay the price for my stupid mistake," Jane said.
Ad. Article continues below.
Now, 25 years later, Jane feels the need to tell Patrick the truth, "I can't keep it in anymore. Patrick has been nothing but loving to me and our daughters and I on the other hand have been living a lie,"
"My heart breaks every time I look at Patrick knowing that he has no idea what I had done years ago. I don't want there to be any secrets between us and I intend to tell him when the time is right," Jane said.
*Names have been changed to protect family relationship.
Do you think Jane is doing the right thing? Does Patrick deserve to know?