Men have sheds, women have… laundries? That's certainly how it's always seemed for me. Where's my little bolt hole in the backyard? Where's my cave into which I can retreat?
Well, look no further because this is the best thing I've seen since an automatic washing machine.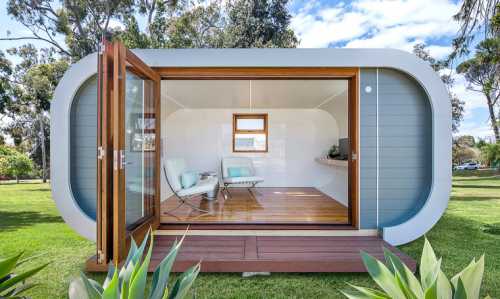 It's called the Ozpod, and it was designed by an Aussie couple, Jon and Nicola Bingham. The husband-wife team has been supplying these luxury "wooden tents" for caravan parks and camping grounds catering for "glampers".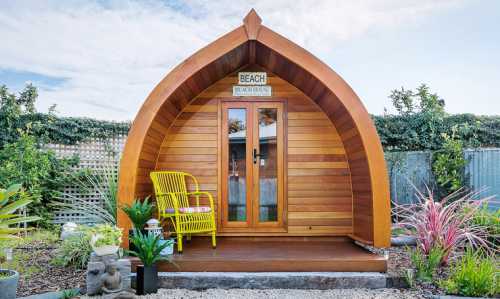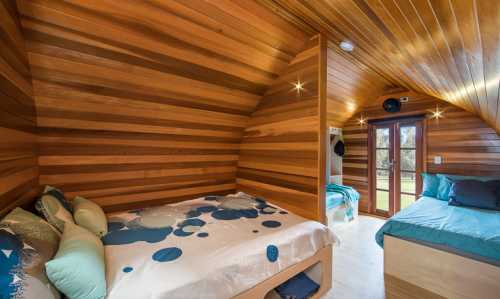 But it is the Binghams' latest design they hope will help them break into the domestic market and gain a foothold across Australia.
The Ozpod is a 15-square-metre outdoor room designed to be used as a guest bedroom, home office, poolroom or rumpus room.
Mr Bingham said there had been a lot of interest in the OzPods since their launch in September.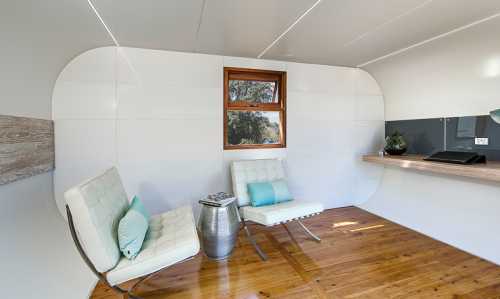 "The shacks are ideal for campsites whereas the Ozpods are better suited to people's backyards," he said.
"We're making high quality – they're not like a garden shed. They're fully wired and insulated really well – they're built to last.
"Garden rooms are starting to become more popular, space is at a premium so if you can turn something in your back garden into a spare room or something for about $30,000 it's a good thing especially with high house prices for families."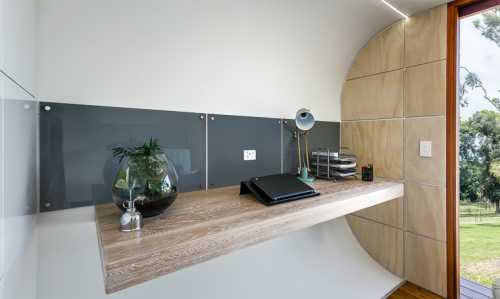 The Binghams moved to Adelaide with their three sons from Manchester, England a decade ago.
Mr Bingham, who has worked as a carpenter and builder for more than 30 years, started the business in 2013 after a family holiday.
"We were travelling up and down the east coast (of Australia) in the car and we didn't really want to pay for expensive hotels and cabins – we just needed somewhere to put our heads down at night really without the hassle of pitching a tent," he said.
"That was kind of the inspiration for it … (Ozshacks) are secure, you've got power ­- that was our idea, it's like a wooden tent.
"That kind of accommodation is quite big in Europe and we saw there was a gap in the market here so we thought we'd give it a go. We built one out in our back garden and it went on from there really."
For more information, visit the OzShacks website.
Would you like one of these in your backyard? What would you use it for? 
Comments