How to start the search for your family history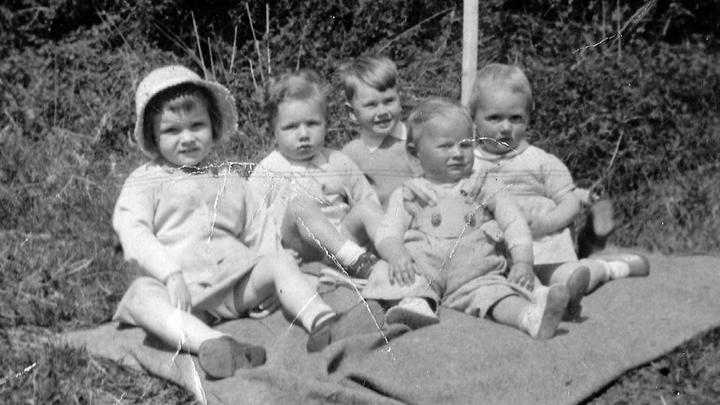 Nan Bosler has spent many years seeking out her family's genealogy and shares with us the joy of doing so, and gives us some pointers on how you can start searching out your family tree in Australia.
The search for the story of your family is exhilarating, frustrating, time consuming and can be expensive; it's wonderful!   Slowly your heritage is revealed, you meet fellow researchers, you have the joy of sharing what you have found and being given wonderful information that you only dreamt of finding for yourself.  You find cousins four times removed and become instant friends.
Names and dates, even places, make a very unimpressive story.  You need to clothe your family tree in leaves of every hue to make it memorable, or even useful.  It is better if you place your ancestors within their historical landscape to give meaning to their lives by making them a part of the social history of their times.
How to begin
Ad. Article continues below.
Your own details are the perfect place.  Jot down as much as you know, or think you know. There are going to be many surprises as you continue!
The Births, Deaths and Marriage records are a really good starting point. The records are available in various formats. The earliest form for 'home use' was microfiche, then came CD ROMS, now you can use the internet, even order and pay for certificates online.  It is a little cheaper to order a certificate if you have a registration number.
Births, Death and Marriage transcriptions can also be obtained through a Transcription Agent. You do not receive a certified copy from the Register of  Births, Deaths and Marriages but they contain all the information at a smaller cost.
Step into the online world
Ad. Article continues below.
There is a great wealth of information available on the Internet. You will build an impressive list of sites as you investigate your family tree and the interests of your ancestors. Save details of the websites you use so that you can easily go back and use them again or check the details you have recorded.
Go online to start your family history search. The National Archives has added new information to its website www.naa.gov.au specifically for family historians. The website includes hints on how and where to begin your family history research, as well as more detailed information to really get you into the collection. There are case studies of both famous and everyday Australian families, highlighting some of the Archives' most useful records and expert advice on how to look after your own precious family archives.
Store and catalogue your research carefully
Start by getting yourself a set of blank cards you can use as the structure for cataloguing your early research notes.   Decide a pattern for recording the information you find. i.e. Surname in upper case, followed by all given names, date of birth (leave line blank if you can't find that record).  If you use an estimated date use c. followed by the assumed date and so on.  Use a married woman's maiden name as her surname.
Ad. Article continues below.
Record what you know, or think you know, asking relatives for information.  Enquire if relatives have any photographs and request copies.  Always record details of where you find information.  These references are invaluable.  They also provide the credibility that your family story requires.   Be prepared to pay for copies of either documents or photographs!
Gradually, as you get further into the research process you will find yourself talking to fellow researchers about suitable computer programs to record your family records, but keep recording details on your cards.
By the time you decide on a computer program you will probably have quite a few cards filled in.  You will have worked out just what information you should be keeping and how to do it.  It will make it much easier to transfer your information into your computer.  Please keep those cards even when you begin using a computer program.  You just never know when you might need them!
Put social history around your tree
Ad. Article continues below.
Put your ancestors into the social history of their times.  Borrow Australian history books from your local library and specialist books like The Convict Ships.  I wonder if you have any convicts in your family tree?
If you have ex-service personnel in your family tree check the Australian War Memorial records for information about Australians at War.  Other sources of relevant information are the National Archives, the World War 2 Nominal Roll and the Commonwealth War Graves websites.
If you find the mention of an ancestor involved with something significant, research that event/activity. For instance seek a little bit of information about the Sydney Harbour Bridge and some statistics about unemployment during the Depression if you have an ancestor or relative who worked on the Bridge's construction because it places your relative in time and history.
Get yourself some display books and keep every scrap of information you find. When you have time collate information into manageable chunks.  Eventually you will have to make time to link all of those stories together.  I have separate display books for each line of my family.
Ad. Article continues below.
Collect family stories
No matter how farcical they seem there is usually an essence of truth in them.  Most of us have selective memories, and we pass those chosen memories on to others leading to the most fascinating stories.
Talk to older relatives now and take note of all they say.  Even a small detail may be the key to future research.  Most of us will say at some time "Oh, I wish I had talked to Gran about that."
Have you recorded your family story?  Now is a good time to start!
Ad. Article continues below.
Have you got tips and tricks on searching for your family's genealogy or had some experience with systems, processes or online tools that helped you?  Share them with others in the community by leaving your comments below.   
photo credit: Nick Sherman via photopin cc