Got a mozzie bite? Here's how to soothe it instantly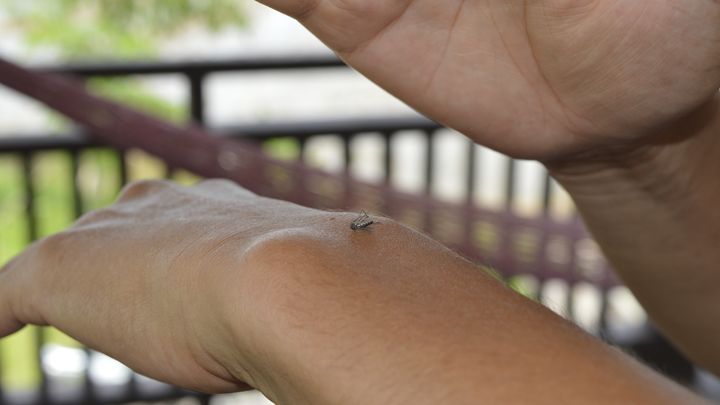 Mosquito bites are harmless but the swelling and itchiness is what makes these bites so irritating! There are many ways to help prevent mozzies biting us, see our tips here, but sometimes they will still get an unexpected spot.
If you are scratching at a bite, we have a few solutions that can be found in your kitchen cupboard to help heal and sooth the itchiness.
Oats
Oats contains compounds that have anti-irritant qualities. Simply mix a cup of oats with a cup of water in a bowl. Place the paste onto the bite for about 10 minutes.
Basil
Ad. Article continues below.
Basil leaves have compounds of eugenol that relieve itchy skin. To make a basil rub, boil a cup of water and add a few dried basil leaves, wait till it cools down then use a washcloth to rub the liquid onto the bite. Alternately, chop the basil leaves finely and rub directly onto bite.
Banana peel
The peel of a banana contain oils that can moisturise and neutralise some of the itching. The peel will not solve the bite itself so be prepared to get that itchy feeling back.
Heated spoon
Heat a spoon over a stove's flame (make sure it is not burning hot just heated) and place it on the bite till the spoon cools, it will stop the itching and inflammation.
Will you try these tricks? Do you have a method to reduce swelling and itchiness?