How to sell your unwanted items online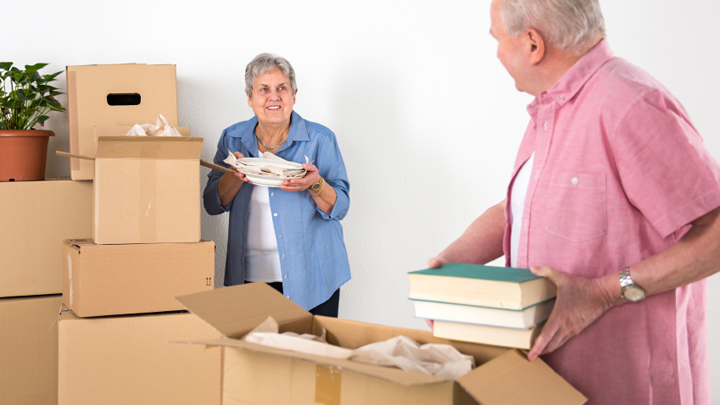 Now that the kids have flown the nest and you're looking to downsize, you may be wondering what to do with all of your stuff. You might be looking towards the internet but might not know where to start.
The internet has made it easier to find people to buy your stuff, and there are now many websites that allow you to sell, buy and trade unwanted goods, and have replaced the traditional garage sale or Trading Post ad.
Here are some of the best ways to sell your unwanted items online.
eBay is the world's largest online marketplace and often the first place people go when they have something to sell that is in almost perfect/brand new condition. You can either auction or allow people to 'buy it now'.
Ad. Article continues below.
Jenny Thomas, an eBay spokesperson, told News Corp, "If there's one thing I'd recommend it's to put as much written content in your listing as possible.
"If you're selling something second-hand with bumps or scratches, make sure you call that out. People are more likely to bid if you've taken the time to put that detail in.
"And if you're selling something where looks are important, take photos of the item, the label, any marks or scratches. If you're selling electronics, take photos of the back of the item, including the stickers with product information and the barcode".
Start the bidding at 99c and set a reserve price. Your item won't be able to be sold unless you reach your reserve, which is the ideal price you'd like to sell it for. Sometimes you might get over what you thought you would.
Ad. Article continues below.
If you're more interested in a fixed price than an auction and don't want to pay for it, Gumtree is another great option. You can list your ad for free, ad photos and a description, and set your price. Gumtree has become more popular of late particularly for its second hand goods.
The advantage of using Gumtree is that if your item sells, you pocket the full amount. You can even list things in their freebie section if you want to give stuff away but don't want to lug it somewhere.
Ad. Article continues below.
Etsy is a boutique-style online shop full of unique handmade goods, vintage items and craft supplies. Here, you can open your own "Etsy shop" for no cost and sell specially made products like your knitting or sewing, or other types of crafts you enjoy. If someone's ever told you that you should sell your art or crafts, this is the place to do it.
The website is often where people will go to find unique gifts for themselves or others so you will find that you may not have repeat customers, but they might tell their friends about your great products.
Give it away
And if all else fails, give it away. There are plenty of people out there who'd appreciate those things you no longer use and you can't sell.
Ad. Article continues below.
Freecycle operates free, individual micro-groups for areas around Australia. Just join the branch local to you, then list the things you'd like to give away. Other group members will ask for the item and tell you why they'd like it, and you choose who to give it to. The successful person will then pick up their new stuff from you.
Givenow makes finding the charity that wants your stuff easy by categorising Australian-wide community organisations that accept donations of everything in decent condition. The key is, if it should be thrown out, don't donate it. These charities have volunteers and you'll make it harder for them to focus on the good items if you give them actual junk.
Ad. Article continues below.
How to tell how much to sell it for
Look up the item's brand new price 
The first thing to do is find out how much it would cost you to replace an item you want to get rid of.
Next, look up the item's used sale value
Look at Gumtree and eBay, or even Google it, to see how much people are selling the same item for. Make a note of how much they're asking for and keep an eye on how many people are selling the item and what condition they're selling the item in.
Ad. Article continues below.
Then, determine your selling price
If the item is everywhere brand new but not used, you may be able to sell your item as long as it isn't too close to the new price. Be reasonable.
Fees for listings
eBay – free to list, 9% commission on items sold
Gumtree – free to list and sell
Ad. Article continues below.
Facebook – free to list and sell
Garage sale – free, but may need to pay for newspaper ad
Have you been trying to sell things online? What success have you had in the past?