How to revamp your old dressing table for under $30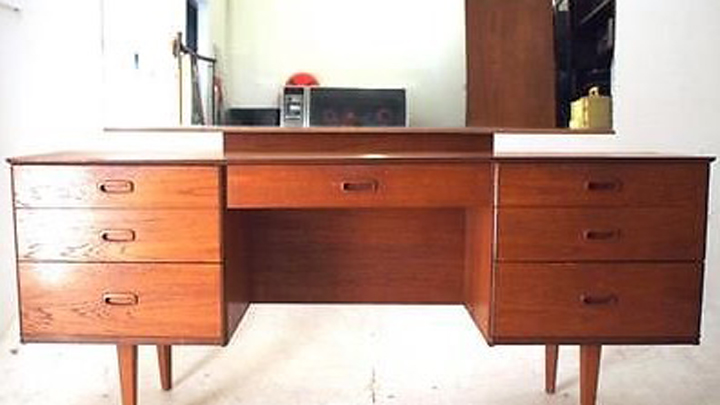 Do you have an old dressing table or duchess? Don't let it collect dust or be an eye sore! Sure, they looked great when you bought them in the 60s or 70s but the old style dressers are just asking for a makeover.
Even if you don't consider yourself a handy man or woman, revamping that drab piece of furniture is easy.
Here's how I was able to transform my dresser into a statement piece in my house for under $30.
What you'll need:
Your old dresser
Sandpaper and a sanding block
Spray paint in your favourite colour. The best one I've ever used is Rust-Oleum Ultra Cover 2X Gloss spray paint. It is double coated and two-in-one so it has a primer and paint combined. It's a bargain at $10.95 and comes in 20+ colours.
Newspaper
Egg carton
Wooden skewers
Screwdriver
Mask
Old clothes
Ad. Article continues below.
Steps
If you're looking to make your dresser like mine below, it's quite easy, however it depends on the type of dresser you have. Adapt the steps for what you have.
1. Take out all your drawers and unscrew the knobs.
2. Place all your bits and pieces out – put the drawers on individual pieces of cardboard or newspaper, and put skewers in the egg cartons (like so) and place your knobs on top.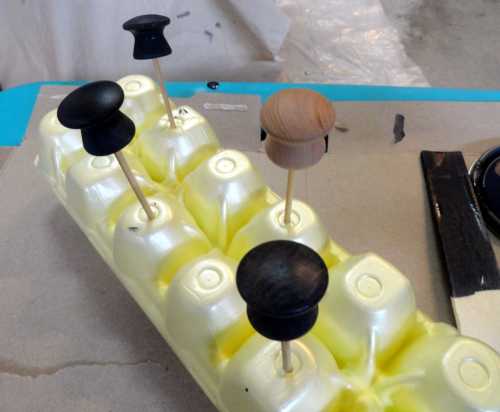 Ad. Article continues below.
Image via What Nutt
3. Once finished the above, start by spray painting the frame and legs of your dresser (where I've done mine white), standing 20-30cm from where you're painting. Sweep back and forth. Make sure you're wearing a dust mask and have clothing on that you don't mind getting ruined (they might not but you can never be too careful)!
4. The double coated spray paint should make this an easy process so by now you should have frame done and you shouldn't need to do a second coat.
5. Next, spray paint the drawers with a different colour. I chose blue!
Ad. Article continues below.
6. Finally, spray paint the knobs and let everything dry overnight.
7. In the morning, screw the knobs back into place and put everything back together! Voila.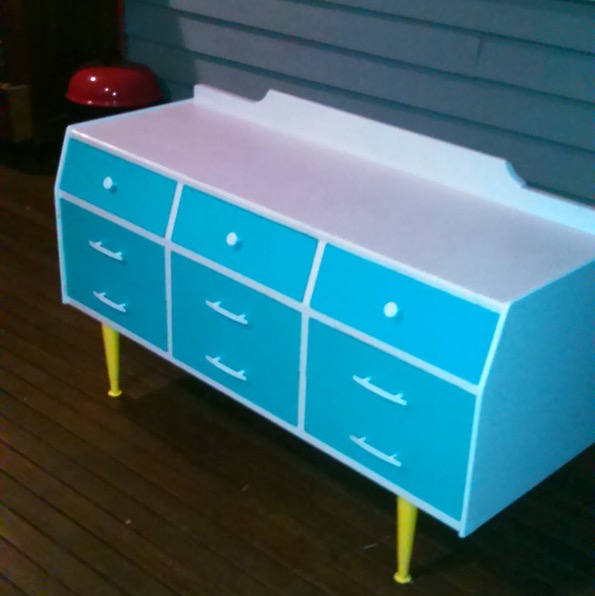 Main image via Mamas Shack