How to reduce your weekly supermarket spending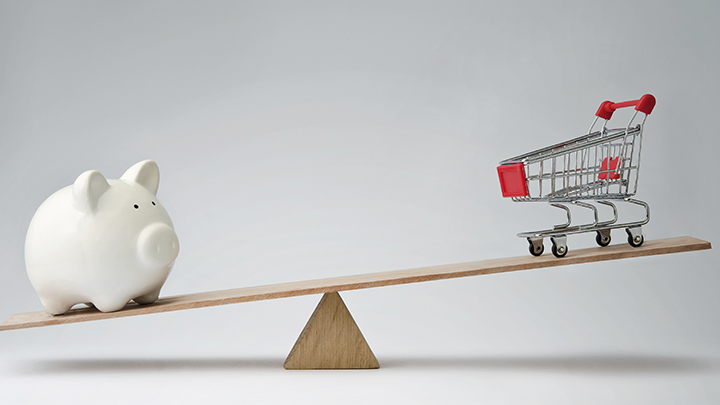 Whether you like it or not, buying groceries will always be part of the cost of living. So to help with this on-going expense, we've come up with a few ideas to help stretch your dollars and avoid purchasing unnecessary items. These suggestions will help you cut your weekly spending and establish good future habits. Overall, try to make small adjustments and then build up from there. It's about spending less on the things that don't matter so you can spend more on things that do matter. Check out our supermarket saving tips below!
Plan your grocery store trips
Make sure to create a list before going to shops of what you actually need. This will help you buy less impulsively and forget necessary items. It will also help you eat a healthy and regular diet. And as always, don't go grocery shopping when you're hungry!
Eat seasonal vegetables and fruits 
Eating in season is a much more affordable option to consider. These items are typically the weekly special at the grocery store so you'll be able to get more bang for your buck! Plus, you can sign up to receive your grocery store's weekly specials in order to plan ahead and make smart decisions.
Ad. Article continues below.
Compare prices
Subscribe to the weekly specials at your local grocery store chains. Spend a little extra time researching and comparing prices in order to find the best price. Although, if these alerts are prompting unnecessary temptation, cancel the email deals!
Buy at your local market
Stop by your local weekend markets to load up on the local fresh fruit and veggies for the week. You'll be amazed at how much fresh produce you can find at a reasonable price.
Make it yourself 
Ad. Article continues below.
It may not be the most exciting option but going out for food can really add up so try to make your own meals as much as you can.
Make and stick to a budget
All of the above tips will help you save money but you'll also need to have a solid budget in place. Take the time to build, update and track your budget. Each money saving tip requires lots of planning so be realistic and stay positive – good luck!
How do you reduce your everyday spending? Do you have any other supermarket saving tips? Share with us below!