How to organise all of your power cables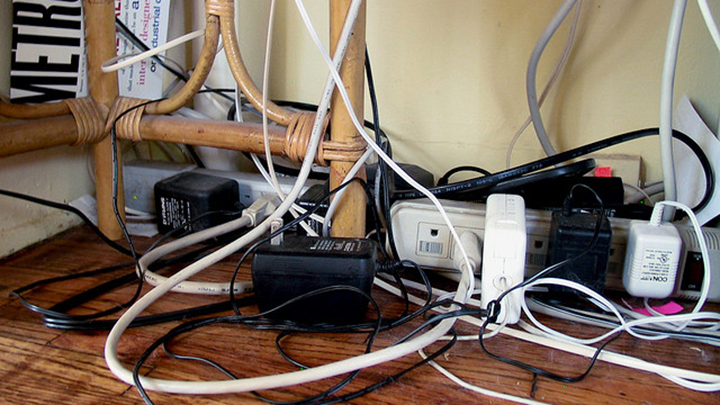 Phones, computers, TVs and Kindles all have power cables that can start to build up over time and create a mess. Not only is it dangerous but the cords get mixed up which means you don't know what belongs to what gadget.
When you find yourself in this situation take the time to organise the cords and match them to their device. We have an inexpensive and easy way to organise your cord mess by simply labelling them.
What you'll need:
Tape (preferable electrical to be safe)/Bread bag clip
Permanent marker
Bulldog clips
Power cables from all your gadgets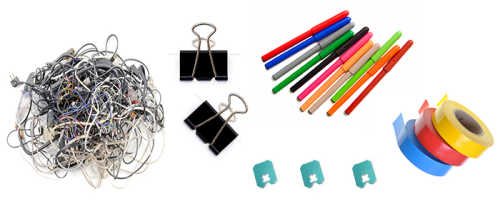 Method:
Ad. Article continues below.
Organise the chargers so you know what belong to which gadget.
Roll the tap onto a table so you can use the permanent marker and write the appropriate gadget name.Stick the tape around the cord and stick together so you can see the writing, the same as image three below.
Alternatively write the gadget name on the bread bag clasp. This is an easy way to attach the cord see image one below.
The bulldog clips can be used to (1) keep the cords together for storage or (2) connect cords to your desk like image two below.

Will you try this trick? Do you have a DIY method to organising your power cables?