How to make reusable makeup wipes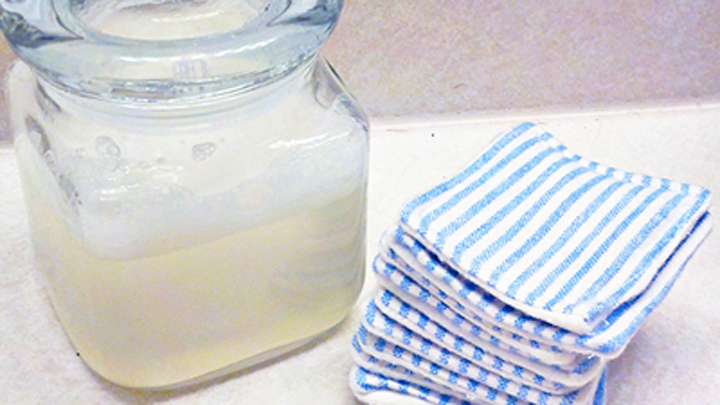 Most store-bought makeup removers are filled with chemicals, alcohol, and other drying ingredients. Plus, they're pretty pricey! Why not create pre-soaked reusable pads that are ready to go?
Homemade makeup removing wipes are super simple to make and to customise to your skin. You'll be amazed at how well this homemade recipe works! So, next time you're dreading taking off your makeup before bed, you'll be relieved with this quick and effective solution. These makeup wipes are also eco-friendly. You won't be adding unnecessary waste to the landfill.
You'll need
2 tablespoons of your favourite face wash or you can use coconut oil
1.5 cups of warm water
Little wash cloths. You can even cut up a flannel pillowcase and sew the edges together to create a little cloth.
2x large jars with lids (one for new and one for used pads)
Method
Ad. Article continues below.
Step one
Pour water into a mixing bowl with your desired face wash/oil.
Step two
Coat your face cloths in the mixture and let them soak until completely drenched. Next ring the liquid out of the cloths.
Step three
Ad. Article continues below.
Place the damp cloths inside your jar and you're done! Ready to use makeup-wipes. Then, all you'll need to do is throw them in the wash once a week and start the process again – voila!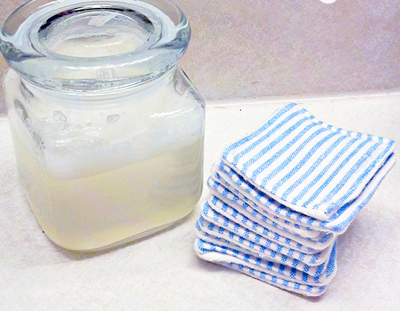 Have you ever made your own makeup remover wipes before? Share with us below.