How to look more youthful based on your face shape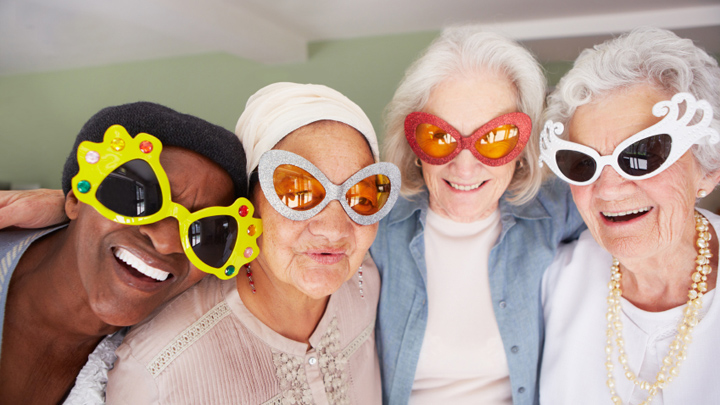 The shape of our face can help to determine the most flattering hairstyles, clothing, and accessories. Learning how to use this knowledge to your advantage can completely transform your face, and make shopping for new items a breeze.
Here are our top tips for working your angles.
1. Work out your face shape.  This is the most important step. Stand in front of a mirror and using a lipstick or a glass marker, draw the outline of your face. Take a step back and analyse the shape you have drawn – you can use the image below to work out which of the categories you fall into.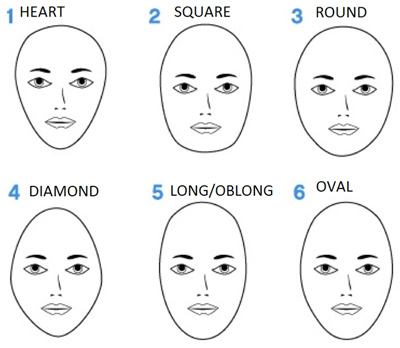 source
Ad. Article continues below.
2. Choose a haircut to suit your face shape. Getting the right haircut for your face shape is a great way to look younger and flatter your best features. Shoulder length hair looks great on all face shapes, while short, pixie cut hairstyles are flattering on oval, long, or heart shaped faces. If you have a square face go for mid length styles or long bobs in soft layers to break up your jaw line. A long, side swept fridge is most flattering on square and heart shaped faces, and a short fringe is a great move for someone with a long face shape.
3. Pick a great pair of glasses. Have a play with sunglasses next time you're at the shops. Try several shapes (don't be afraid to experiment) to see which style suits you best. Take note of the best pairs – once you know which style suits you, choosing your next pair of prescription glasses or sunglasses will be a breeze.
4. Look for flattering accessories. Wearing the wrong style of accessory could be adding years to your face.  Try to avoid earrings or necklaces the same shape as your face, and pay attention to wear it sits on neckline. Square and round faces look stunning in longer chained necklaces and drop earrings, whilst those with heart shaped profiles are best flattered with shorter chains (necklaces falling near collar bone, and stud earrings). Oval faces can wear most designs.
Ad. Article continues below.
Which styles work best for you?