How to clean your dishwasher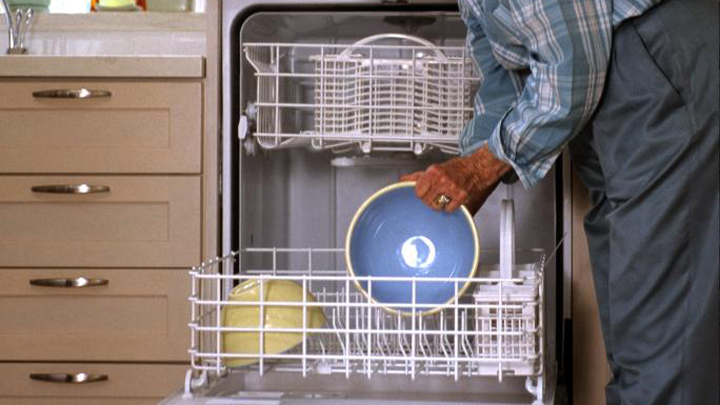 Your dishwasher is probably filthy. Even though the dishwasher works to clean your dishes daily, it doesn't clean itself! This kitchen appliance needs some attention too. It can easily have leftover food, grease or even mould build-up. It may have even developed a bad smell – yuck! To help make sure your beloved kitchen appliance keeps up its necessary cleaning duties, here's a few ways to clean your dishwasher.
Step 1: empty your dishwasher
Step 2: give your filter a good clean every few uses. Soak in soapy water for about 10 minutes.
2 methods:
Ad. Article continues below.
1) Vinegar & baking soda method
Combine the versatile liquid of vinegar with baking soda and you've got yourself a miracle formula! First, take out the dishwasher filter and soak it in soapy water for about 10 minutes. Then, on the top rack, place a cup of white vinegar and begin a heavy cleaning cycle. Next, spread baking soda on the bottom of the basin and run the dishwasher for another half cycle with hot water. Voila! Your dishwasher will look and smell new again.
2) Bleach method 
If the above method doesn't work, try out this sure way to kill any mould build up in your dishwasher. (Bleach is a very strong chemical so use it sparingly). Fill a 1/4 cup with beach on the top rack and run your dishwasher on its hottest setting and your mould should be gone! One word of caution: bleach is harmful to stainless steel so don't use this method on if your dishwasher is stainless!
Have you ever cleaned your dishwasher? Do you have any other cleaning recommendations? Share with us below!