How this 95-year-old became a famous model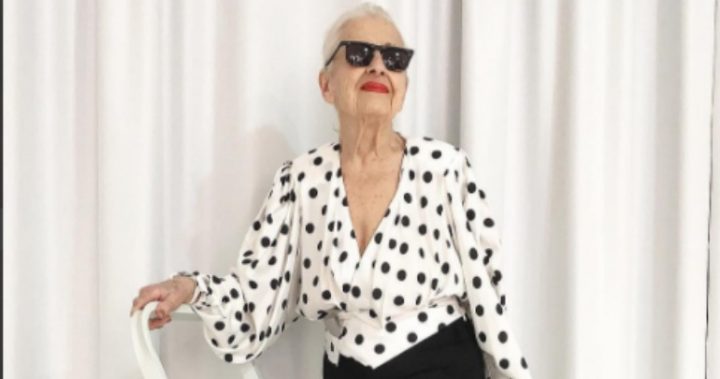 If you spend any time trolling through fashion posts on Instagram you might be forgiven for thinking they are all the same. Same blonde hair, same blurred filters and all under the age of 25.
Now meet Ernestine "Erni" Stollberg.
A former dancer, Stollberg has become an Instagram star in her own right, at the age of 95, regularly modelling for a store called Park, in Vienna.
Ad. Article continues below.
 Speaking to Vogue, shop owner Markus Strasser said they discovered Stollberg, who lived nearby, was naturally photogenic.
Their 'special collaboration' has not only brought her fame but that of the store.
"We just sold a Jacquemus top to a visitor from Australia. She must have been in her early 20s," says Strasser. "Erni was there at the same time, and the young lady said to her, 'I am just here because of you.' "
Ad. Article continues below.
Older models have been getting lots of attention of late.
Ad. Article continues below.
Read more: Mature model features in new lingerie campaign.
They have been gracing the catwalks in both Australia and overseas, and even featured in large fashion campaigns, including for lingerie.
Ad. Article continues below.
Read more: Models that look like real, older women.
There are even modelling agencies dedicated to representing only mature models.
Silverfox Management is one such agency, representing models only over the age of 30. One of their models, Joyce Carey, featured in the media last November as being Australia's oldest model, at the age of 96.
Silverfox Mgmt have announced 2017 as the year of the age positive movement and said age was becoming less of a factor in consumer behaviour.
What do you think of more mature models like Erni Stollberg?