How safe is air travel in 2015?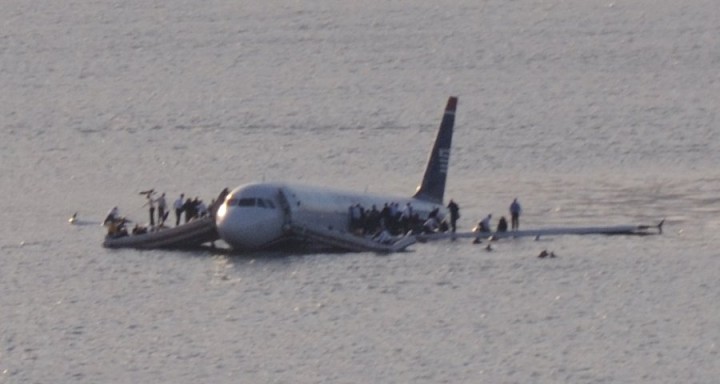 With so many major airline disasters grabbing the headlines in recent years, it's a question on many of our minds: how safe is air travel?
According to a major international aviation group: safer than it's ever been. And they have the statistics to back it up.
"With one jet hull loss for every 4.4 million flights last year, flying has never been safer," said Tony Tyler, director general of the International Air Transport Association, as reported by the ABC.
"In contrast, paradoxically so, aviation safety has been a constant in recent headlines".
Within the space of a year, the world has been horrified by the disappearance of Malaysia Airlines flight 370, the shooting of Malaysia Airlines flight 17, and the deliberate co-pilot crash of Germanwings flight in the French alps.
Ad. Article continues below.
At the group's annual meeting, attended by more than 1000 international leaders in the air travel industry, Tyler described how these incidents were driving inspiration to further improve safety standards.
"The greatest tribute we can pay to (the victims) is to make flying ever safer. That is precisely what we are doing".
These extra measures included more frequent location check-ups to greater consideration and respect for mental health concerns.
"In the near future, emerging technology and proposed new practices will move us closer to ensuring that never again will an aircraft simply disappear".
Malaysia Airlines is taking a different approach: the airline will be massively rebranding itself (almost with a new name) in September; a smart PR move to distance itself from its two major disasters.
Ad. Article continues below.
For those still concerned about airline safety, a recent report by Airline Ratings once again declared Qantas the world's safest – not just for its stellar track record, but also its active preventative measures, including technology that monitors the engines through satellite technology, potentially detecting problems before they become hazardous.
The report also makes a point to remind us "numbers can be deceiving".
"Certainly 21 fatal accidents with 986 fatalities – higher than the 10-year average – is sickening. However, the world's airlines carried a record 3.3 billion passengers on 27 million flights".
"Flashback 50 years and there were a staggering 87 crashes killing 1,597 when airlines carried only 141 million passengers – 5 per cent of today's number".
Ad. Article continues below.
Statistically, air travel is safer than ever. But do you feel safe flying in the wake of so many public tragedies?