How one company is removing age barriers to employment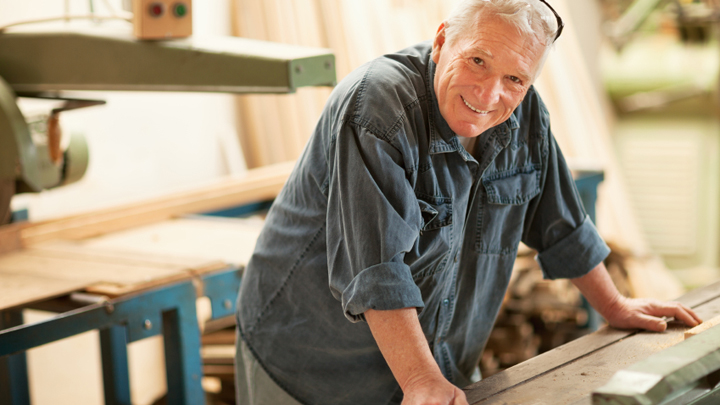 What should organisations be responsible for? Must organisations be open to hiring anyone and everyone, including peoples with disabilities and/or older Australians? Or does a divide exist whereby, certain organisations need to be introduced that hire these individuals?
Holy Family Services understands there is a diverse workforce in Australia and know that all workers deserve a fair go. It challenges organisations to give local workers with disabilities and at any age a chance to work. Their organisation has evolved over the past 25 years into a multi-cultural and generational employer. But is it too late or even possible for other organisations to adopt this outlook?
A Starts at 60 community member recently shared her story with us, explaining her recent problems finding a job. She is 60 years old, widowed and recently quit her job in Tweed so that she could move closer to her three daughters in Brisbane. Retirement wasn't an option for her so she began the daunting job hunt at 60 years old in a big city. A city should provide the perfect platform to find work. However, after over 20 interviews, she was feeling a bit overwhelmed and frustrated. She did eventually find a professional job working for a local university but why did it take over 20 interviews? She has more years of experience than her fingers and toes can count yet still couldn't land a job.
Is there any solution to this workforce dilemma many people are facing?
Looking at our example, Holy Family Services, their organisation focuses on hospitality, love and acceptance when recruiting new employees. They believe it helps workers with the transition into their new roles and to build the staff culture they are proud of. We're not suggesting that every organisation must take on this stance and process for hiring, though should there be a new standard for organisations to follow? At Holy Family Services, their motto is that if you give someone a chance to prove themselves, you'll be rewarded every time. They recommend that others try to extend this fair work opportunity. Do you think other organsiations will try?
Ad. Article continues below.
What are your thoughts on this matter? Have you ever experience this workplace frustration?