How long should you visit for? What is overstaying your welcome?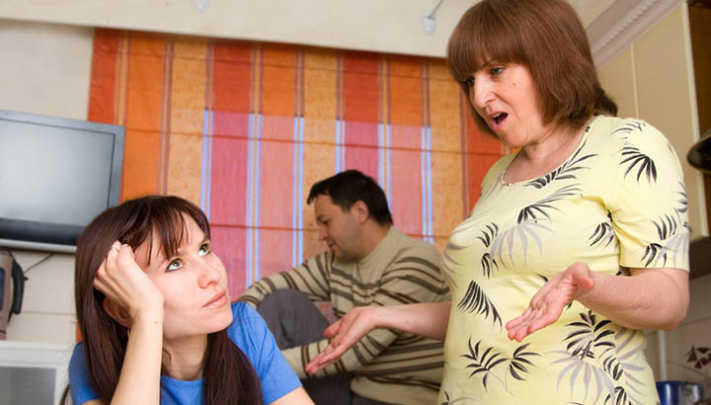 We have a saying in my family, and it goes something like this…
"Fish and family members go off after three days, so make sure you use them up quickly"
My brother heeded this when he came for a visit recently, popping in for just a three-day visit from America for a family wedding.
He and his wife came, hung out, shared some amazing times and left with us all still loving each other, no conflict in sight. Tears of missing each other welled in our eyes as we said goodbye after such a short time together, but we know it is for the best.
In contrast, when mum went over to visit their family in America last year, she stayed for three weeks, and with all the goodwill in the world, both sides of the family will admit that three weeks was way too long a time for one family member to "hang around" seeking to be entertained without a break. They ended up in conflict, with my mum leaving in a hurry after a number of fairly large disputes about not very big issues. Fact is, she simply stayed too long in one place in a family that is used to being very independent. Her fish and their fish went off…
Ad. Article continues below.
My father and his family also live by the rule. When Dad goes to the US, he programs his visits to stay near to family but not on top of them, and "moves around" every third day, making his own tour, travel and entertainment plans so no one has the time to get fed up with each other.
Has the idea of staying only long enough to tempt people with your presence, but not overstay your welcome ever surfaced in your family?
It has become such a well-learned experience in our family that I have compiled five tips for considering how long you should stay or invite someone to stay.
Start by setting up boundaries. Preventing an opportunity for dispute is always the key when a family member or dear friend comes to stay. If you know a relative is planning to descend on your doorstep, set expectations fairly for how long you think they should be able to stay in your home. A simple statement like, "We'd love to have you come and stay for two or three days" will help frame the expectation. Be sure to have checked it over with partners and family members in the home first of course.
Say thank-you and applaud good behaviour. Some house guests are a delight to have around. They help out in the kitchen, offer to babysit in the evenings and even do a bit of tidying up. Make sure you are a grateful person if they do. An ungrateful homemaker is just as bad as a houseguest with no manners…. A little thanks will encourage more positive behaviour and be sure you are not taking their goodwill for granted. It also makes it easier to spend time together.
Ad. Article continues below.
Be firm when it is time to go. Some houseguests, even beloved ones, will overstay their welcome and it will be up to you to address this, offering firm boundaries. It is OK that you stay for a week while you have a look around the beachside town, but two weeks will likely make things uncomfortable in such a small home." You might say upfront. Then when you get to the end of the first week, you can encouragingly say, "It's been lovely seeing you, and we can't wait to have you back next year."
Expect and know you will likely have to cope with huffy behavior from your guests.  Hard to believe but best to expect it. When a relative comes to stay they often feel like they are doing you a favour. And when this happens they can expect that you will go out of your way time and again to wait on them, care for them, and make them happy. But if you don't meet their expectations you can encounter quite badly behaved houseguests who vent at you for your failure to meet their expectations.  Stick to your guns. Create reasonable expectations of what is appropriate and then dig your heels in. A houseguest who tantrums is venting their feelings, and you don't have to rescue them.
Have a laugh with your guests about how long is appropriate.  In my family we are open about how we all get along better in bite sized pieces. We believe it is better to be left sad not to have spent enough time together than to be peeved wit h each other and leave not talking to each other because we overstayed our welcome.
Tell us today… do family members and fish go off after three days in your family?