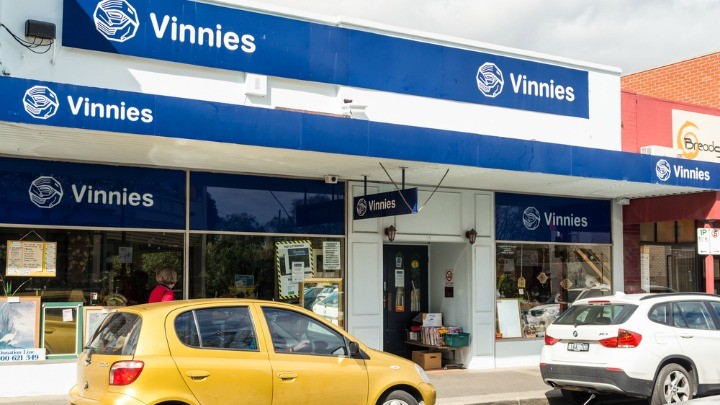 I remember a time when my home was filled with things that were second-hand or makeshift. My children were babies so they didn't notice that the shabby couch was covered in an old sheet. Our "entertainment unit" was made from two milk crates and a plank of wood, the pots and pans in my cupboards were handed down from my mother and aunties, and I decorated the house with pretty tea cups from my grandmother.
With today's trends, my home was quite hip – but in those days, it was more of a tip. We were so very broke, living hand to mouth on one salary. But we had everything we needed, nothing more, nothing less.
As is what typically happens, our kids grew up, I returned to work, we had more money and less broken old things. I was proud of my home, and also myself, spending money on good clothing that would last (and some fund clothing that wouldn't).
But the cost! Oh my gosh. When I think now what I used to spend on clothes and homewares, I feel dizzy. While DINKs (double income no kids) make the economy go round, IRWGTS (in retirement with grandchildren to spoil) don't.
It was my daughter, who is still at that point of desperate near-poverty that children can bring, who convinced me to start shopping in op shops. For years my trips to charity stores had been a one-way transaction, with me dropping off clothes and other items I no longer wanted.
But now that I am drawing a pension, I have rediscovered the joys of thrift shopping, and can't imagine why it took me so long.
In today's world of disposable fashion, charity shops are quite literally bursting at the seams with quality clothes. There is also plenty of rubbish, but in a moment I'll tell you how to find the true gems.
Before that I must advise you that right now is the best time to hit the op shops. As this newspaper article confirms, charity stores are inundated with clothing and homewares at the moment as people hit the shops and find time to clean out their cupboards over the holidays.
My best tip for finding the gems amid the misshapen t-shirts is to find three or four well-run op shops and make these your favourites. I personally prefer one that organises the clothing in size order as it saves a lot of time hunting through items that won't fit. As I flick through a rack, I am looking at the labels, knowing that the better quality clothing will last better the second time around. I have found Country Road, Trent Nathan, Wayne Cooper and Lisa Ho, to name a few brands.
There are basically two types of op shop – the kind where whatever comes in the door goes on the shelves (these tend to be the more poorly organised kind) and those run by larger charities that send clothing to a central location to be sorted and redistributed. The latter are my preference because they tend to have a better range, but they are more expensive. If you're someone who loves the thrill of the hunt and scoring an absolute bargain, then the little Aladdin's cave shops will suit you better.
For the record, it's not just clothing I buy at charity shops. There seems to be a never ending supply of cast iron pans, which I love and have returned to using, and I once found a new-used set of Sheridan sheets – for $12!
Are you an op shopper? Have you always been or, like me, have you come to it by necessity? Are you willing to share the name and location of your favourite op shop?
Comments