How divorce stopped me from seeing my family...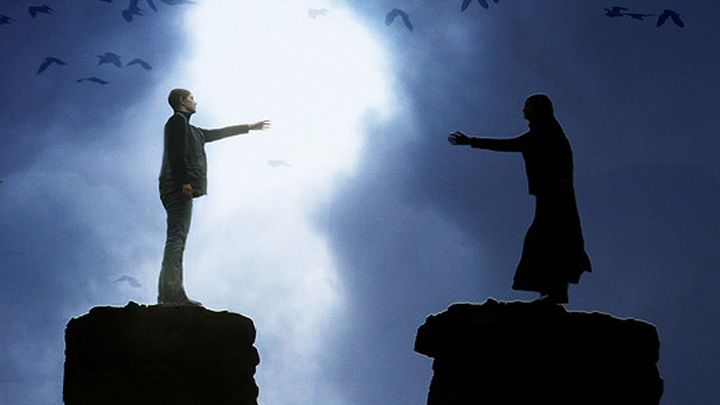 It has been 2 years since I've seen my grandchildren. No, they don't live in another country, it is simply that I am not allowed to see or speak to them. My husband and I have been beside ourselves since our daughter divorced her husband and remarried.
Her new husband has made it impossible to visit our grandchildren…two little girls and boy. He has two parents and two step parents who he favours to take care of the kids on holidays and has left us in the dust. My daughter has always been stubborn so she just shrugs when I ask why we can't see the kids and it breaks my heart…
Divorce has changed our family and it wasn't even my own. My husband and I were there through our daughter's divorce and even looked after our delightful grandchildren while things were sorted, only to have them abruptly taken away when our daughter found another man very soon after her divorce was completed.
I've tried to visit my grandchildren at their house and they popped their little heads to see out the curtain while my daughter spoke to me and I fell to the ground, crying. She told me I needed to go and Richard (her new husband) would not be happy if he knew I was there. I thought my daughter wanted us to be a part of her and her childrens' lives but it seems that has gone out the window. It is a fine line between feeling frustrated to the point I want to scream and feeling very betrayed and upset. I know my grandchildren have 4 other grandparents but my husband and I have never done anything wrong. Is this what we deserve? We love our grandchildren so much and only want to be in their lives. We spoiled them
Ad. Article continues below.
I've sent a letter to my daughter's husband but to no avail – the man cannot see sense. I thought he seemed like a nice man when I met him briefly for the first time, but now I know otherwise. I can't tell if I should focus my energy on trying to convince my daughter to break it off with him, or if I should try to find a way to contact the kids. I sometimes wonder if they miss me and if they remember me…
Now, I feel like there is a gap in my life. I feel alone without the joy of my grandchildren, and as if I've lost my sense of purpose. I have no idea what my rights are as a grandparent and if I should just wait until they can make the decision themselves to speak to me? Should I let it go? How will I ever go on without them? This worry has consumed my life.
Have you had a similar situation to this? What would you do? Is it right to hold back grandkids from seeing their grandparents? Tell us your thoughts below!