Homemade toilet fizzing bombs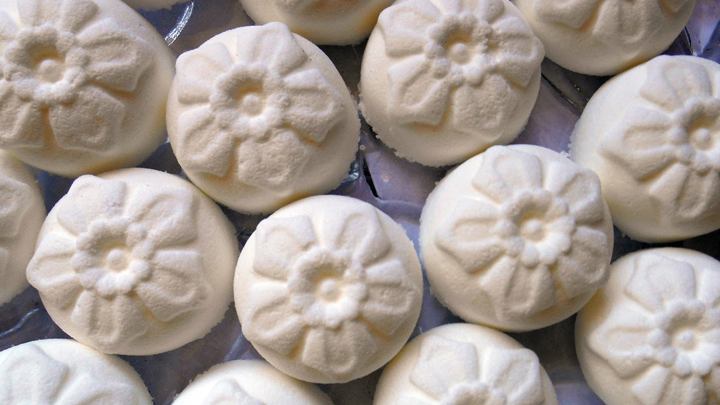 No one enjoys cleaning the toilet – so don't! These inexpensive loo cleaning fizzy bombs will clean your toilet without nasty chemicals, and most of the ingredients can be found around the home. Why not try this simple DIY recipe?
Makes ~40 bombs
Ingredients
1 cup cornstarch
1 cup bi-carb soda
1/2 cup citric acid
1/4 cup washing soda
100ml water
10 drops of your favourite essential oil
Also needed:
Ad. Article continues below.
spray bottle
gloves
shaped mould
Directions
Wearing gloves, mix the cornstarch, bi-carb, citric acid and washing soda in a large bowl.
Mix the water and essential oil in the spray bottle.
Spray the cornstarch mixture with the water mixture. Add the water slowly while you're mixing.
When you squeeze the mixture, it should hold its shape.
Press the mixture into the mould and let dry for at least one hour.
Place in your toilet tank.