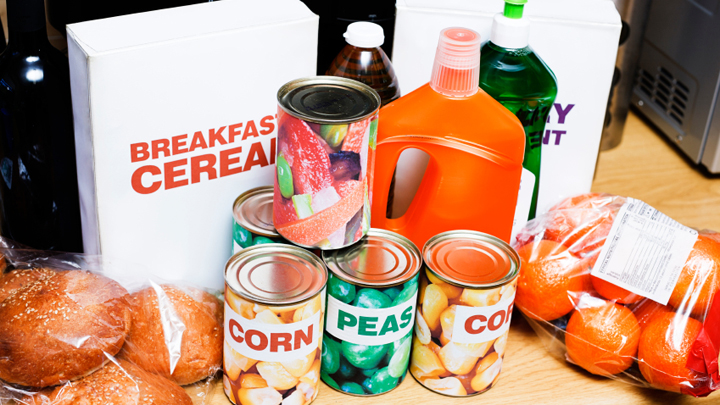 When it comes to grocery shopping, we often go to one particular supermarket and trust their brands and their brands only. We look past that new brightly coloured brand no matter what it is because we trust that Dolmio sauce or that Queen food colouring. It's no surprise then that new research has found that shoppers do not like buying home brand…unless it's at Aldi.
Recently, a friend moved to New Zealand and asked another friend to bring some products over for her that she was missing. $180 later and almost two suitcases worth, we stood in wonderment thinking, why won't she just trust the brands that the NZ supermarkets have? Then I realised, it is something more than that – there's a worry that the 'foreign' product will be inferior and never measure up. This couldn't be more true for home brand.
What is surprising about the latest Roy Morgan survey into consumer spending is that while nearly half of Australia's 14 million grocery buyers say they look for bargains when they grocery shop, almost three quarters say they stick to what they know. 38 per cent of shoppers said they buy more home brand products than well-known ones.
With that said, there is one supermarket that bucks the trend, with 63 per cent of shoppers saying they buy more home brand than brand name products at Aldi.
According to Roy Morgan Research, Aldi customers are also far less likely than grocery-buyers who usually shop at Coles, Woolworths/Safeway and Foodland to agree with the statements, "I trust well-known brands better than the stores' own" and "I have favourite brands for most things I buy and I tend to stick to them".
Ad. Article continues below.
Aldi customers were the most frugal shoppers overall as well.
Angela Smith, Group Director of Roy Morgan Research said, "Australians are not becoming more open to them: on the contrary, trust of well-known brands over stores'-own has grown slightly since 2010, as has the proportion of grocery buyers who tend to stick with their favourite brands for most things they buy.
"Grocery buyers who usually shop at ALDI are a striking exception, being keen bargain-hunters and prolific consumers of stores'-own products. A product's brand or label is less likely to be a conscious factor in their purchasing decisions".
Do you agree? Do you buy more home brand products than brand name? Why or why not?