Hollywood farewells the beautiful Maureen O'Hara who died overnight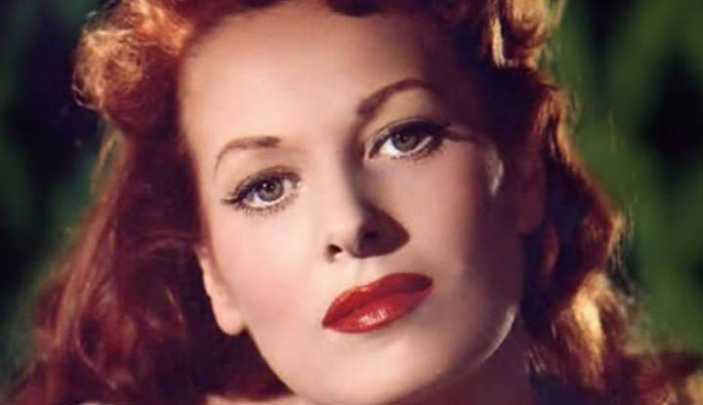 One of the world's most beautiful women of the 40s and 50s died overnight, Hollywood's Maureen O'Hara, star of "Miracle on 34th Street" and many many other films.  She was 95, and died peacefully in her home.
Maureen was a shining light on the silver screen for more then five decades, through the early era of the movies, making over 60 feature length films.  She was awarded an honorary Oscar in 2014 having never been awarded a competitive one in her career.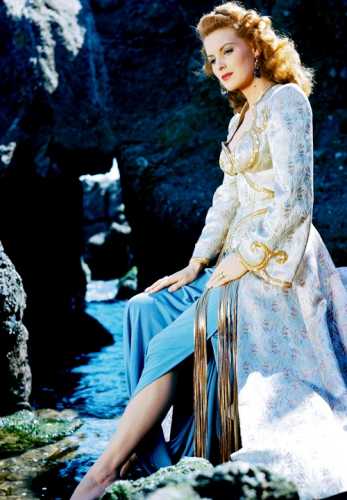 The tough Irish lass was made of some pretty amazing stuff, and many here will remember her for her movies and her extraordinary beauty.  She played the feminine heroine of films across from stars like John Wayne, Tyrone Power, John Payne, Rex Harrison, James Stewart, Henry Fonda, Brian Keith and Sir Alec Guinness.  Some of her finest films and most memorable were directed by John Ford, starting with "The Quiet Man", in which she played opposite John Wayne.  You may also remember "How Green Was My Valley" and "Rio Grande".
In an interview in 2004 with Irish Central, O'Hara says she was pleased that she managed to avoid romantic entanglements with her leading men throughout her career and spoke with great heart of John Wayne.
Ad. Article continues below.
"They were just dear friends," she said, especially of Wayne, "He was a kind, wonderful man."
On screen, however, she spoke of how John Wayne could be rough.
He dragged her across the Irish countryside in "The Quiet Man," then repeated the harsh on-screen treatment a decade later in a chase through the Arizona Territory's dusty streets in "McLintock!"
Irish Central tells the story of how O'Hara and Wayne worked together.   "Left bruised after both ordeals, O'Hara didn't object. In fact, throughout her career, she performed most of her own stunts, including a dangerous fall backwards from a ladder into a horse trough in 'McLintock!'"
"During filming, John Wayne was actually concerned when I was up on the ladder and yelled 'Get down you damn fool, you're going to kill yourself!' But I did the stunt anyway. It was rather silly risking permanent injury or death for the sake of a movie, but there was a thrill in it. I did some dangerous things in my career, and usually prayed that I would come through safe and sound."
Ad. Article continues below.
Ireland's President Michael Higgins spoke to the media about his "great sadness" at the loss of one of their finest and longest standing film icons.
"She will be remembered as an outstanding and versatile actress, whose work especially in film, will endure for many years to come," he said.
Her family announced the passing in The Irish Times overnight with the following announcement.
"It is with a sad heart that we share the news that Maureen O'Hara passed away today in her sleep of natural causes.  Maureen was our loving mother, grandmother, great-grandmother and friend. She passed peacefully surrounded by her loving family as they celebrated her life listening to music from her favourite movie, The Quiet Man."
How do you remember Maureen O'Hara?