Holidays where kids get to think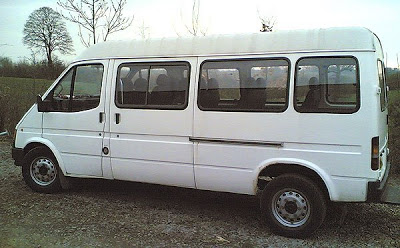 Going on holiday, for the Lee family was always something of an adventure. Not that we went to exotic places mind, it was just the way we did it that made all the difference! First I should explain some of the basic details.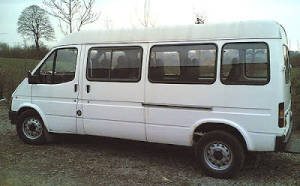 To start with there was me, and there was Jacqui, then came our three kids, Kerry, Vince and Ross, closely followed by the dog, blessed with the unenviable name 'Grotty'. That just starts the list, because onto it we have to add my widowed mother, Hilda and Jacqui's parents Elsie and Bert. Finally, each of our kids insisted on bringing a friend along as well, so that by the time we were ready to set out there were twelve of us, including Grotty; exactly the right number of souls to fill a twelve seater bus – the largest vehicle I was legally permitted to drive. Even with a bus of course, once we had packed in everyone's luggage, we had a well filled vehicle!
Ad. Article continues below.
And so we would set out, from our home in Trowbridge, Wiltshire, heading for the seaside village of Croyde, many miles away in North Devon. Croyde was a favorite place of ours, mainly because there was very little there. That may sound a little unusual when looking for an ideal holiday resort and it's not quite as it sounds. Croyde is a beautiful little place, with a glorious beach, nearly a mile long and three hundred metres wide, famous as one of the better surfing beaches in England. The beach was backed by massive sand dunes, which the kids loved to play on when they got bored with surfing, and there were delightful, long walks to the north and south of the village, along high cliff paths offering stunning views over the sea.
For the more urban minded there was a nice little pub, always full of friendly people and offering very good pub food, such as ploughman's lunches, pies and many other delicious bar meals. There was also the mandatory post office, a couple of gift and souvenir shops and a village hall that also operated as the cinema during the high season. And that was about it!
Ad. Article continues below.
In the surrounding countryside were several other small towns and villages, most of them served by roads that were the width of a car, with passing places cut into the high banks every hundred metres or so.
As you must have guessed by now, there was little or no commercialization in that part of North Devon, which was exactly what we wanted. We had found out from bitter experience that the highly developed holiday resorts of the South Devon coast, places like Torquay, Paignton and Teignmouth, were over-rated, expensive, and offered nothing for the children to expand themselves with. Everything was provided, in 'slot palaces', fun parks, holiday camps and fairgrounds, all of which had to be paid for. But above all, we soon found out after a couple of years of going to one of these places, that within a couple of weeks of going there and coming home again, the kids had forgotten all about it, whereas a couple of weeks in Croyde was memorable, and lived on in their memories right up to the present day, some forty years later, simply because by going there, we encouraged them to make their own entertainment.
I would encourage any couple taking their family; or any grandparents taking their grandchildren, away for a break, they remember to let the kids do the thinking. If you do it all for them, they really won't thank you!