Roller mania! Remember the fun to be had on 8 wheels?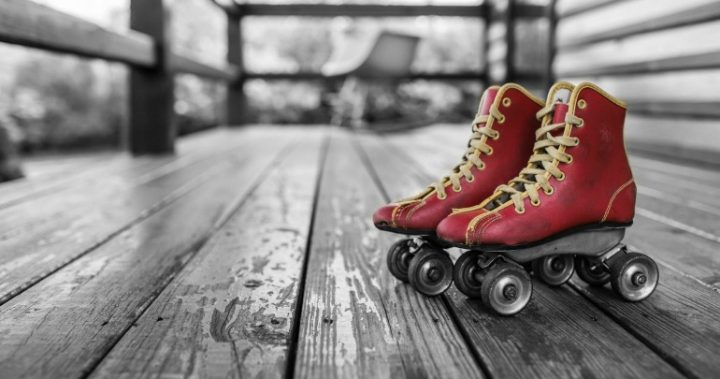 Remember the days of attaching eight little wheels to your feet? 
Roller skating was certainly a big hit, starting in the late 1930s, then with a massive disco resurgence in the 1970s, which meant the local roller skating rink was the place to be at the weekends.
Complete with disco balls and dance music, we skated round and round, holding hands with friends or daring to try a few special moves.
Yet roller skates were no modern phenomenon, even in the '30s. They were first known to be used in 1743, where they were used in a London stage performance. 
Ad. Article continues below.
It was just the start of things to come. Skates have popped up in popular entertainment again and again.
Gene Kelly wore them for a dance routine in It's Always Fair Weather back in 1955, Linda Ronstadt donned them for the cover of her 1978 album its, and of course there's no forgetting Olivia Newton-John in the 1980 movie Xanadu.
The style of skates also changed over the years, though.
Ad. Article continues below.
The first designs were fairly simple, but then along came the fashion influence. There were lovely lace-up boots, either in cool colours or a stylish white with bright red wheels and rubber stopper. There were glitter wheels too, if you wanted to get designer disco style. Remember the roller disco?
But who could forget those more affordable versions that many owned, made up of adjustable pieces of metal with wheels attached that we clipped on to our shoes? They were a great first option for a young skater, and even better, they could be shared around the whole family without worrying about different sized feet! 
Ad. Article continues below.
Once you got past having to hold on to things to get around the rink, remember the tricks we used to do? Often it was skating backwards, skating on one leg, or doing the spin.
How often did you go roller skating? What sort of skates did you have?