Julie Bishop reminisces about fun times as a Girl Guide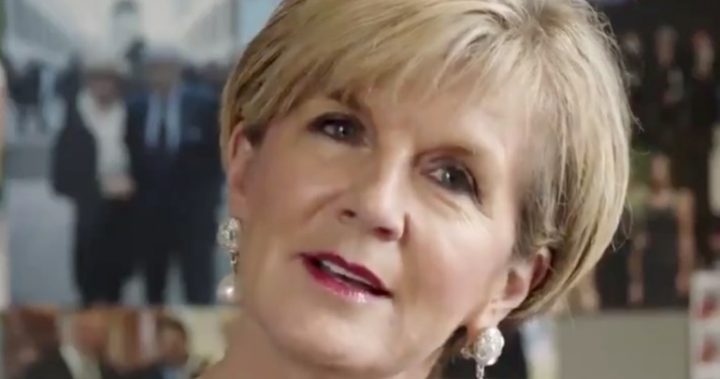 Girl Guides are more than just girls who sell delicious biscuits to fundraise. 
The organisation aims to empower girls and young women, aged five to 17, to grow into confident, self respecting, responsible community members.
Did you know the concept first started in 1909 when a groups of girls attended a boy scout rally in the UK and declared they were girl scouts. Guides were introduced that year and Girl Guides started on May 31, 1910, and are still remain a popular group today.
Ad. Article continues below.
Over the years there's been plenty of guides who've gone on to high-ranking roles in the world, including Julie Bishop, Australia's Minister for Foreign Affairs.
Bishop met with Girl Guide representatives in Canberra. Taking to social media she said she loved the chance to meet them, being a former Girl Guide herself.
Ad. Article continues below.
Her guide skills might have come in handy a few times during her career, but none more than when she was presented with four live pigs as a diplomatic gift.
Bishop revealed that experience on The House during an interview with Annabel Crabb, which screened on ABC last night.
"I visited PNG a while back and I was given four live pigs." Julie Bishop discusses diplomatic gift receiving. #TheHouseTV tonight 8pm. pic.twitter.com/XlcpaJvXzc

— ABC TV Australia (@ABCTV) September 5, 2017
Read more: Annabel Crabb takes up on a tour of Parliament House. 
Ad. Article continues below.
These days Guides get up to lots of activities, some traditional, other's more modern, but they still abide by the same values of the early days.
Ad. Article continues below.
Here's the original Guide Law that was first established in 1910.
A Guide is loyal and can be trusted.
A Guide is helpful.
A Guide is polite and considerate.
A Guide is friendly and a sister to all Guides.
A Guide is kind to animals and respects all living things.
A Guide is obedient.
A Guide has courage and is cheerful in all difficulties.
A Guide makes good use of her time.
A Guide takes care of her own possessions and those of other people.
A Guide is self-controlled in all she thinks, says and does.
Ad. Article continues below.
Were you ever a Girl Guide? What are some of the things you remember doing with them?