How not to feel isolated while being a full-time carer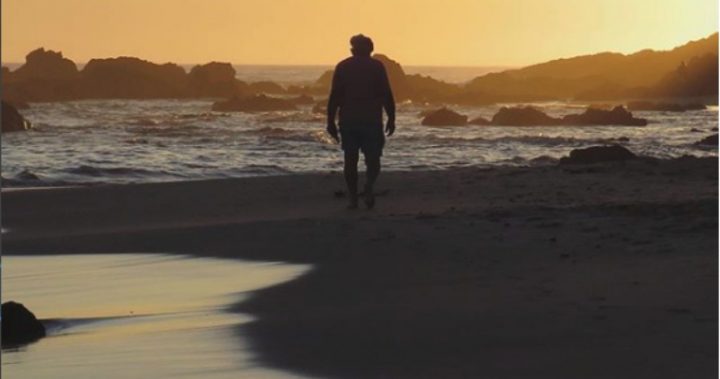 Social media is a great way of keeping in contact with others.
It's especially so for those who may have less time to be social in the real world. Take full-time carers for example. 
Ruth Goodwin is a carer for her partner after he had a stroke a few years ago. Talking to Starts at 60 Goodwin explained how social media has helped her make an unusual connection with the world, even from her seaside home in Australia.
To help with her own health and wellbeing she headed to the beach every morning, while her partner was still comfortable in his bed.  "It's my exercise, by respite, my thing," Ruth Goodwin said.
Ad. Article continues below.
She joined the Sunrise Swimmers group, a bunch of locals who swam in the water early in the morning, joining together for safety, Goodwin explained. "Swimming early in the morning has its risks, so a group was formed," Goodwin said. "The group just keeps a list of contact details, so it is a community care thing too. If someone doesn't show up for a few days then they make contact to see if they are okay."
Goodwin had submitted a photograph of the group to a local Australia Day competition, and then was inspired to keep a visual diary of the group for fun. She'd already been using Instagram to keep in contact with her daughter so decided to start another account specifically for the group. "I've just enjoyed it as a side project, purely as a documentation of other people's lives."
Ad. Article continues below.
She knows some people don't want to be photographed in their swimwear first thing in the morning, so she's particular about getting permission from those that appear in her photographs, especially as the images have the potential to be seen all over the world. They certainly have. With some members of the group in their 70s and 80s, the account has become quite popular. "This has been my project. It has caught the interest of some people."
She's now chasing older photographs of the group, hoping to do a series of throw-back images, a popular social media theme. Due to the popularity of the photos, a number of swimmers have now created their own profiles, and Ruth has given them tips on how to use the platform effectively. "I am in the process of training up an 80 year old."
Read more: Connecting with your grand children on Instagram.
For Sunrise Swimmers members who aren't on the social media platform, they don't miss out. Goodwin prints out images to give them, and on their birthdays she uses their images to create a personalised birthday card.
Ad. Article continues below.
For Ruth, running the account has its benefits . She's been able to talk to many people she may not have had the chance to before starting, and given her a new interest. "I like to engage with people, I enjoy talking to people."
Tips for your own Instagram pages
First and foremost discuss it with others. Potentially anyone can see the photo, so they need to be happy with that. You have to be mindful of people's privacy.
Every group has the potential for it. It doesn't matter if you are knitters, swimmers, walkers, talkers, there's something you can photograph.
Don't let photography dominate your experience in the group. Be in the moment, and enjoy the reasons you joined the group in the first place. Don't just make it all a focus on taking a photo. It's about living in the moment vs capturing the moment.
Look at natural vs staged images. Try to grab moments that don't interrupt what others are doing and the images look better for it
Try to keep it interesting. Sure you might be taking photos in the same location, and even of the same topic, but they can still be different. Look for different angles, different lighting and different points of interest.
What's your most used social media platform?