Boy Scouts throw out strictest rule in historic change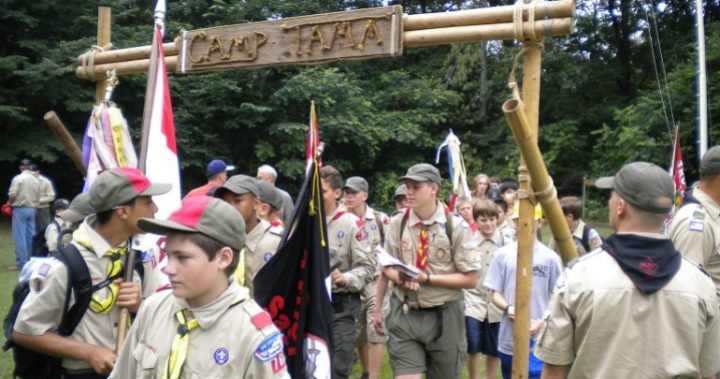 It's the biggest change to Boy Scouts of America in their more than 100 year history, after it was announced on Wednesday they were now going to include girls.
With dwindling numbers and a request from families, and of course the girls, the board of directors voted unanimously on the decision.
In a statement,  Boy Scouts chief executive Michael Surbaugh said it was a choice they needed to make. "We believe it is critical to evolve how our programs meet the needs of families interested in positive and lifelong experiences for their children," the statement said.
The change, starting from next year, hasn't made everyone happy though. Some are saying it is even going to destroy the institution. 
I am an Eagle Scout

Only boys should be in Boy Scouts

Only girls should be in Girl Scouts

Don't change things that work

— Charlie Kirk (@charliekirk11) October 11, 2017
Ad. Article continues below.
Strange, I thought that's what the Girl Scouts was for??? https://t.co/8Dhub01Ihi

— Donald Trump Jr. (@DonaldJTrumpJr) October 11, 2017
The Girl Scouts aren't especially happy with the news either.
We're the BEST leadership organization in the world for girls and no one can do what we do. Diversity is our strength. ????? https://t.co/FW8cAkVzct pic.twitter.com/Y5vFc5gzJZ

— Girl Scouts (@girlscouts) October 11, 2017
Ad. Article continues below.
It's a topic that other scout organisations around the world have already addressed. In Australia both boys and girls have been able to join scouts since as far back as 1971. In July this year a female,Cathy Morcom, was even appointed as the boss of Scouts Australia. Morcom said the girls were really excited to have a voice, and representation, at a senior level. 
Scouts organisations in Canada (since 1998) and the UK (since 1976 for ages 15 to 20 then from 2007 for all ages) are already co-ed too. 
Do you think this will be the end of Scouts in the US, or be a way to actually increase numbers?