Hide your bra straps with one everyday item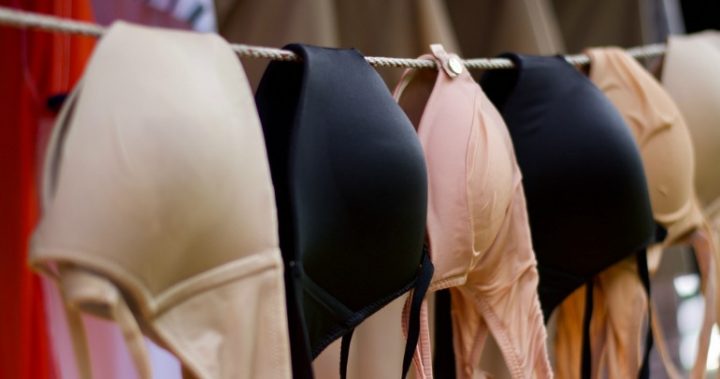 Bras were supposedly made to be supportive, prevent sagging, and to be comfortable. Most of us would dispute the comfort part, but for most women they are an essential part of an outfit, and even if they're not entirely comfortable themselves, many women – especially the larger breasted – feel more comfortable with them than without. 
Read more: Life hack: How to put a bracelet on yourself
Yes, they can make our clothes look fantastic on, but a lot of the time they can be quite pesky. It seems that no matter how well-adjusted and fitted our bra is, one way or another those pesky straps will peek out and say hello through the top you are wearing.
If you're wearing a dress without sleeves, it's almost guaranteed your bra strap will sneak out at some point. 
If you're sick of this happening, there's a really quick and ingenious way to get them to stay hidden away without having to resort to any complicated sewing, or worse, those horribly pointless and uncomfortable contraptions they call "strapless bras."
Ad. Article continues below.
Next time your wearing something sleeveless, try this simple trick. All you will need is a paperclip, and possibly someone to help (this will make it easier, but you can definitely do it yourself). 
Take the paperclip, and thread it through one of the straps at the back, halfway between your shoulder and where the strap meets the back of the bra. then pull the straps in together in the centre of your back, and hook the other strap onto the paperclip. If it's a bit snug, you can simply loosen the strap. 
No more cheeky strap display!
Do you have any other tips like this?