Here's to the Pearls of Wisdom we've learnt from older Australians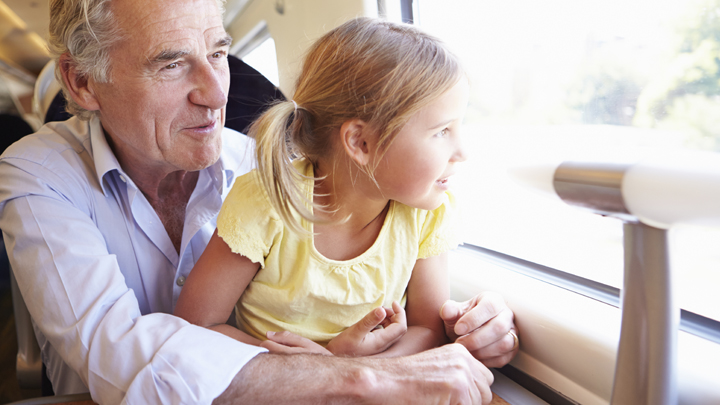 As we know first hand, true wisdom is something that can only be gained through many years of experience and research commissioned by Australian Hearing has confirmed this belief. Older Australians are the nation's favourite source when it comes to seeking wisdom!
According to the research, 91% of Australians believe that older people are a trusted source of advice and find them particularly wise when it comes to philosophies of life, how to treat others and family relationship matters, (although unfathomably they didn't fare so well on fashion and beauty tips!).
The big problem is, as we get older, we can experience changes to our communication, that are brought on by health issues, such as hearing loss.
This means that every day, there are valuable insights being lost, when they should be captured and treasured.
The Australian Hearing research found that older Australians have been teaching us some very important Pearls of Wisdom for many years, with the nation's favourite top ten nuggets revealed……
Ad. Article continues below.
Australia's top ten Pearls of Wisdom
If you can't say anything nice, don't say anything at all.
Good manners don't cost a thing.
Do unto others as you would like them to do to you.
Money can't buy you happiness.
Practice makes perfect.
You have to take the good with the bad.
A smile will get you a long way.
Life's about balance.
There's no such word as can't.
What goes up, must come down.
However, the survey also revealed one third of Australians admitted to having received strange advice from an older person, which they put down to the older person's inability to hear properly.
Seniors Week is a timely reminder to prioritise hearing health checks.   Australian Hearing urges everyone over 60 to get their hearing checked, so they will never miss the moments to share, guide and inspire younger people.
Ad. Article continues below.
Australian Hearing has over 67 years of experience supporting people with hearing difficulties and offers FREE hearing checks for eligible people at its locations across the country.
For more information on your nearest Australian Hearing Centre, or to find out if you are eligible for Australian Hearing services, call 131 797, or visit www.hearing.com.au.
Tell us, what is the best Pearl of Wisdom you've learnt from someone else? Who is the wisest person that you know? Share your thoughts in the comments below…
This post was sponsored by Australian Hearing. The article was written independently by a Starts at 60 writer based on their own story and experience and we feel that it is of relevance and importance to the Starts at 60 community. For more information on hearing loss visit Australian Hearing.