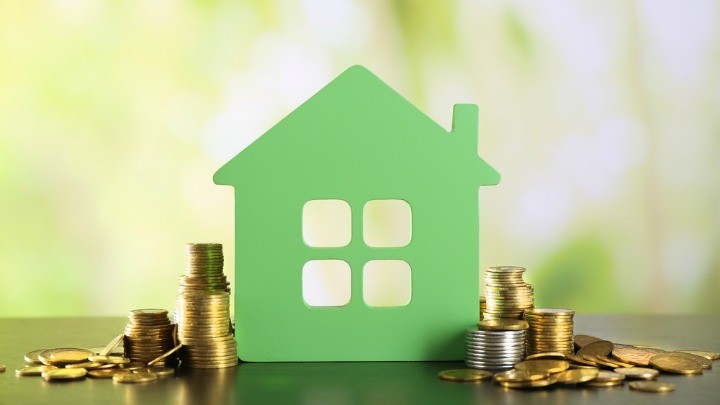 The government has been advised that older Australians are "sitting on" $926 billion of wealth in their homes, and that we'd all be better off if retirees just sold up or borrowed and started spending.
The landmark report by the Productivity Commission also says that over 60s are "too cautious" about their money and that the home should no longer be excluded from pension eligibility.
We've heard it hinted at before, but to have it spelled out this way could make a person feel nervous.
The report says that too many Australians are relying on the pension, and argues that many people stay in homes too large for their needs, spending frugally on the pension, when they could be living more comfortably off the equity in their home, either by selling or via reverse mortgages.
It says that including the family home in the pension asset test or allowing retirees to use its equity would make Australia's taxation system more fair for other generations.
Including the family home in the assets test would see nearly 360,000 lose the pension, saving the government about $6 billion a year, the report found.
Radical changed like this could not happen straight away: "Given that support for home ownership is embedded in many government policies and in people's retirement planning, removing the exemption entirely in the immediate future is intractable."
The report also noted that Australians tend to have "strong aversion to debt in old age".
Combined Pensioners and Superannuants Association's Amelia Christie said the idea that older people shouldn't be allowed to stay in their own homes is "ludicrous".
"Inbuilt into the age pension is the assumption that people own their own home. It's only enough money to live on just if you do own your own home," she said.
"And that's increasingly not the case for people. People renting in their retirement are faring a lot worse than home owners.
"Importantly though this is the only asset that people have. They need it to be able to survive on the age pension.
"And this idea that keeps on being floated around that older people are somehow not allowed to stay in a free standing home anymore is just ludicrous."
As social services minister, Scott Morrison said in May, "The family home will not be included in the assets test and never will under a Coalition government."
Are you tired of being told you should give up your family home? Would you ever consider selling up or getting a reverse mortgage? Do you think the way you spend your money is the business of the government?
Comments