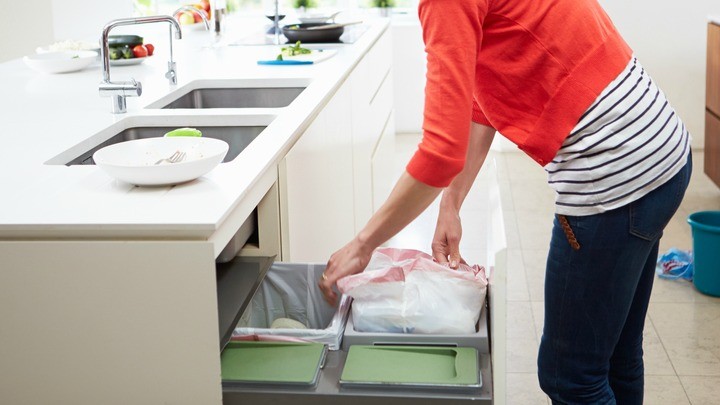 If the popular 1980's TV show, MacGyver, taught us anything it was that even the most common household items can be transformed into something it wasn't intended for.
Yet there are many things that we are all guilty of tossing away without a second thought to what other purpose they may hold. Here is a list of five items you should never throw away and what you can do with them.
Empty toilet paper rolls
Children can spend endless amount of time and imagination transforming toilet paper rolls into things like craft supplies, binoculars, rockets etc. But they also have a range of uses for adults.
Store important documents by rolling them up inside so they stay secure and undamaged.
Stop wrapping paper from unravelling by cutting a straight line vertically up a toilet paper roll and wrapping it around the paper.
Keep extension cords from being tangled by folding them neatly and placing them inside the roll.
Aluminium foil
When aluminium foil first hit the market it was advertised as the product you need for "1001 kitchen miracles". Being moisture proof, odour proof and heat proof (to an extent), it really does have many uses!
Balling up some aluminium foil and using it as a pot scrubber is an easy way to remove backed-on grime.
Lining a glass ban with aluminium foil and filling it with tarnished silverware and two teaspoons of salt is an easy way to polish. The chemical reaction between the salt and aluminium dissolves tarnishing without damaging your silver.
Sharpen your scissors by cutting through a sheet of aluminium foil.
Binder clips
Binder clips have great strength and versatility giving them many uses beyond just holding documents together!
Help get toothpaste out of a half-empty tube by rolling up the bottom of the tube and attaching a binder clip at the bottom.
Attach some clips to the edge of your desk, leave the silver prongs clipped backwards and slip your USB, audio and power cords through them for an easy, clutter-free cable holders.
Clip together your folded cash or credit card and attach your house key to the silver arm and you won't need a wallet ever again.
Squeeze bottles
Next time you run out of tomato sauce don't throw away the bottle! Wash it out and re-use it for things like olive oil, homemade sauces, salad dressings and more!
Make pancakes stress and mess free by pouring pancake mix into an old tomato sauce bottle and using it to squeeze out the exact amount you need. No more over spilling bowls or covered benches.
Use them for paint dispensers to avoid waste
Rubber bands
Rubber bands are so versatile and may be the solution to many annoying problems around the house. Here are just a few ideas:
Wrap a large rubber band vertically over the top and bottom of a can of paint. This will provide an easy way of wiping off excess paint after you dip your brush in.
Wrap two or three rubber bands over a mixing or wooden spoon towards the top of the handle so that it does not slide into the mixing bowl.
Wrap a large rubber band on each end of a chopping board so that it does not slip while you are using it.
Wrap a rubber band around handles of a cabinet to make sure no small children can open the doors.
Will you try any of these ideas?
Comments