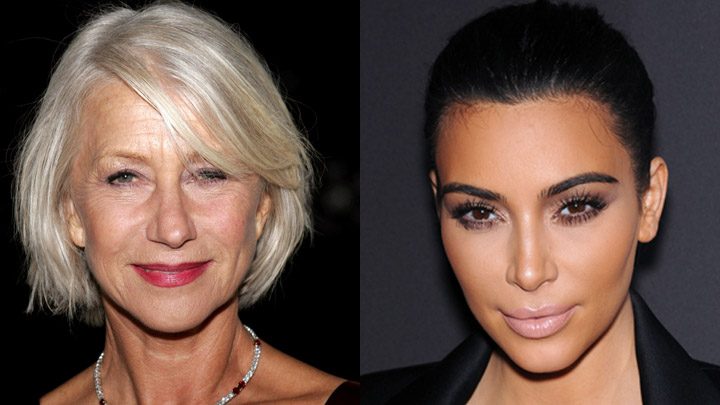 Dame Helen Mirren isn't one to mince words or keep her opinions to herself; this is exactly why we love her.
When the topic of Kim Kardashian comes up, Helen told The Telegraph "I'm not into the Kardashians, it's a phenomenon I just don't find interesting" but she does appreciate what they have done for body image. "Thanks to Madame Kardashian, and before her, J-Lo. We're also allowed to have thighs now, which is great too. It's very positive" she stated.
For a woman that has been labelled a sex symbol for most of her career, Helen is quick to celebrate other women in entertainment that she admires for their strength. She names role models like Madonna, Chrissie Hynde, Joan Jett, and Bonnie Raitt as women who were never controlled by opinions or "slut shaming".
While Helen is so much more than a sex-symbol, a tag she is relieved to let go off, she is still "Shameless and proud"! "When I was growing up, it was thought to be unbelievably sluttish to even have a bra strap showing". That is not the case anymore but there are still obstacles to overcome and she is still inspired by the women that push back at the small minded opinions of some.
Plus, as Helen says, "it's wonderful that you're allowed to have a butt nowadays!"  There is always that, Helen.
Do you think that Kim Kardashian is helping with positive body image or do you think Kim is doing it all for her own reasons? Who are the women that inspire you?
Comments